Hannity Denies Having Nightly Calls With Trump But Won't Say How Much Access He Does Have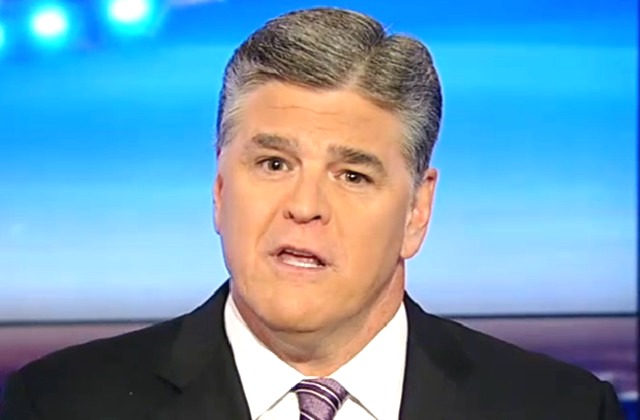 Much has been made about Fox News star Sean Hannity's close and symbiotic relationship with President Donald Trump. Besides Hannity devoting most of his programming to cheerleading for the president's agenda while attacking Trump's perceived enemies, it has been reported that White House staffers view Hannity as Trump's shadow chief of staff and the two men talk to each other nightly on the phone.
In a rare interview with Forbes — the conservative commentator even commented to the author he has "no idea" how he got into the building — Hannity addressed the suggestion that he is the last person the president talks to at the end of the night.
Per the Forbes piece:
"I don't have a nightly call with anybody," Hannity tells me. "I read these things about me that are total bullshit. Quote it. It's just not true."
So how much access to the president does Hannity have? That's one of the few questions he won't answer. "I really kind of enjoy that nobody knows, and I'm just going to leave it that way," he says. "But I can tell you this: Nobody has ever gotten my relationship with Donald Trump right, ever."
So, it would appear that the primetime Fox News host wants to be able to accuse the media of getting the story wrong about his relationship with the president while not going on record about how much the two men actually do talk. That is extremely on-brand for Hannity.
Elsewhere in the interview, when asked how he feels about accusations that he's using his program to spread conspiracy theories while propping up Trump, Hannity said the "amount of time I spend caring about it is zero." Additionally, he slammed journalists, saying that while he's genuine and says what he believes, they're "claiming to be something that they're not."
"And that's one of the reasons why I think the president has tapped into something by saying 'fake news,'" he told Forbes.
The whole piece is well worth your time — stay for the kicker — and you really should check it out here.