Mike Pence Defends White House Banning Kaitlan Collins: We Must Maintain 'The Decorum That Is Due'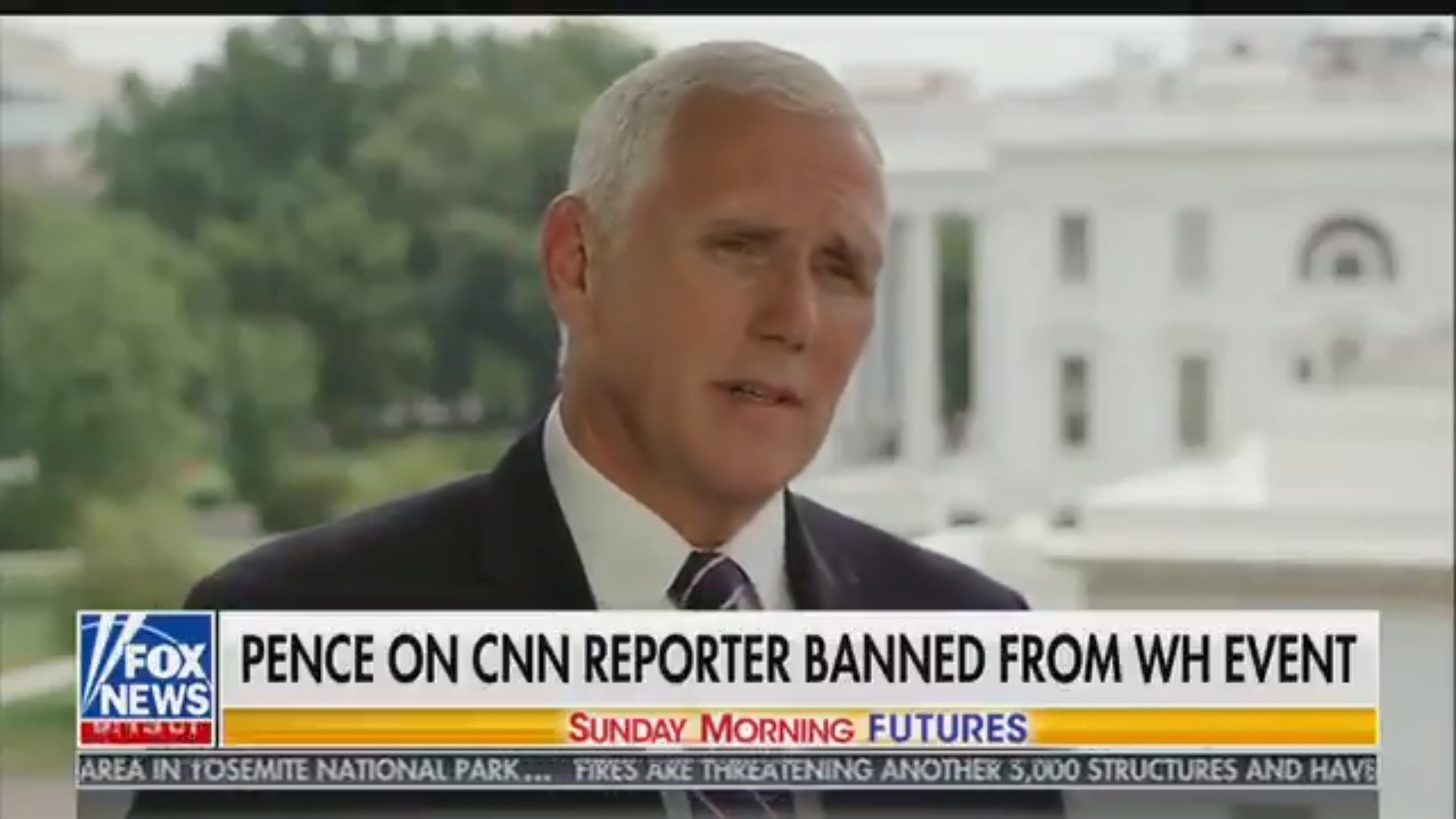 Appearing on Fox News this morning, Vice President Mike Pence made sure to have the White House's back over its much-derided decision to bar CNN's Kaitlan Collins from a Rose Garden event because she asked President Donald Trump a series of tough questions during a photo-op.
In an interview with Maria Bartiromo, Pence was asked about the brouhaha that backfired to such a degree that the president of Fox News quickly came out in support of Collins and CNN. In standard Pence fashion, he used a lot of words to basically say nothing before embracing the administration's stance that this was all about respect and etiquette.
"This administration believes in the freedom of the press, and President Trump and I and our entire administration have provided extraordinary access to the media," Pence told Bartiromo. "The president answers to many questions in so many different settings, and I can assure you that we'll continue to do that."
He continued, "But maintaining the decorum that is due at the White House I think is an issue we'll continue to work forward."
Bartiromo, who was recently criticized for her extremely soft interview of Trump, pressed Pence on the issue a bit, noting that Collins was acting as the pool reporter and was representing the entire press corps and asking him if "kicking her kicked out everybody."
Pence said he'd leave that to the White House to respond but that he was confident that everything would be worked out in a positive manner and every network will continue to have access.
Besides the White House press shop saying Collins was punished due to showing disrespect to the president, it has been reported that Trump has repeatedly tried to get reporters banned from the White House for asking him tough questions. And now with ex-Fox News co-president Bill Shine heading up the comms staff, the West Wing seems willing to accommodate the president's demands.
Watch the clip below.
On @MariaBartiromo's show, @VP defends White House banning @kaitlancollins from a public event for asking questions.

"This administration believes in freedom of the press… but maintaining the decorum that is due at the WH I think is an issue we'll continue to work for." pic.twitter.com/ERRD1vZKlh

— Aaron Rupar (@atrupar) July 29, 2018