CNN's Stelter Asks Press To Focus More On Facts And Less On 'Desperate Spin' Coming From Giuliani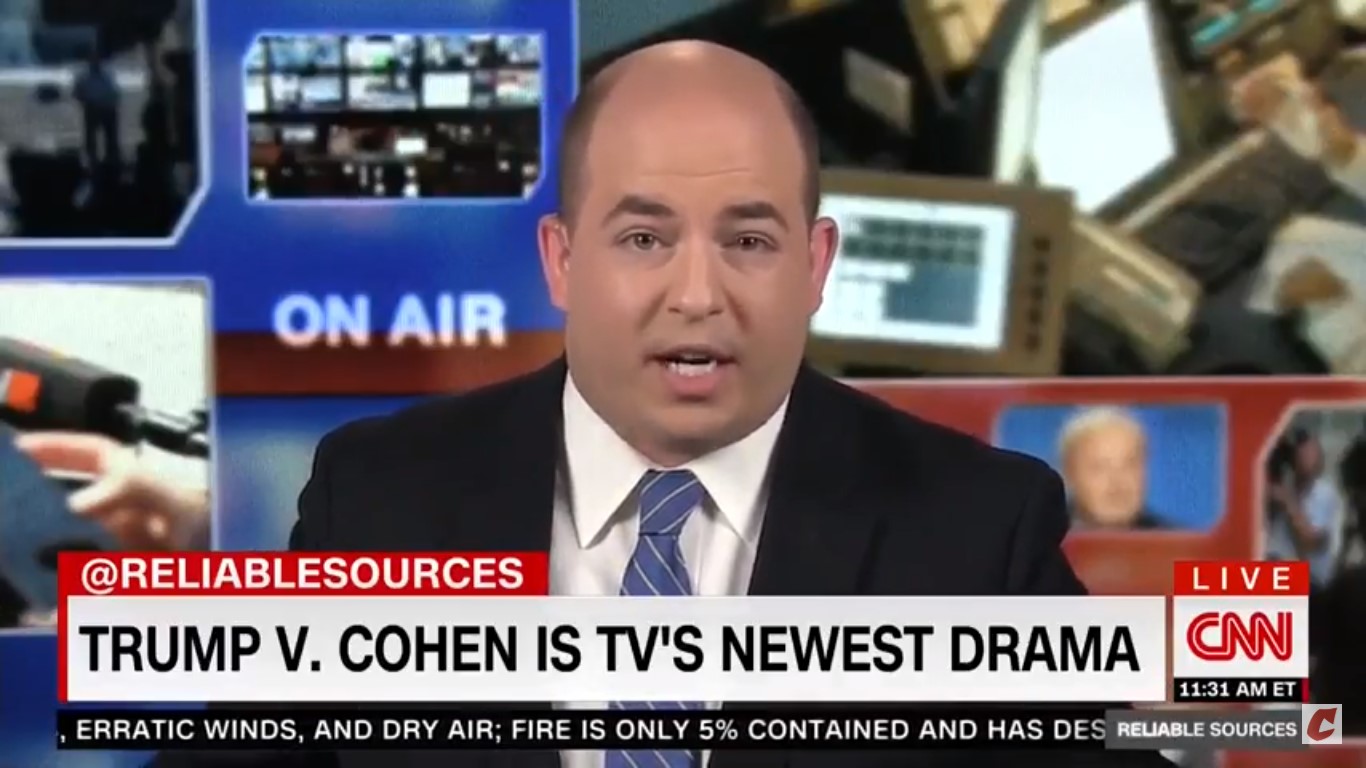 With Trump lawyer Rudy Giuliani making the Sunday show rounds after spending last week firing back at former Trump attorney and fixer Michael Cohen following the bombshell report that Cohen claims then-candidate Donald Trump knew about the infamous Trump Tower meeting in advance, CNN senior media correspondent Brian Stelter made a request to the media.
Don't take the bait.
"President Trump versus Michael Cohen is playing out every night on your TV," Stelter said during Sunday's Reliable Sources. "Here is a humble proposal for the press. We just spend a lot more time on the facts and less time on the desperate spin about the facts."
Noting that he was "mostly talking about Rudy Giuliani," Stelter pointed out that the former New York City mayor is "trying to distance Team Trump from" Cohen.
"Rudy's spin is desperate, kind of sad," he added. "We all know the truth will come out eventually. I don't know about you. I just feel like it's taking a long time to get to the truth."
Stelter then brought on legendary Watergate reporter Carl Bernstein to talk about the Cohen blockbuster story which Bernstein had a byline on, asking him how he got the scoop. Bernstein plainly stated that he and CNN correspondent Jim Sciutto talked to their sources and that it became very apparent that Cohen was going around and telling people he knew about the Trump Tower meeting.
Watch the clip above, via CNN.