Lou Dobbs Tramples All Over Fox's Defense Of CNN's Kaitlan Collins: 'It's About Time'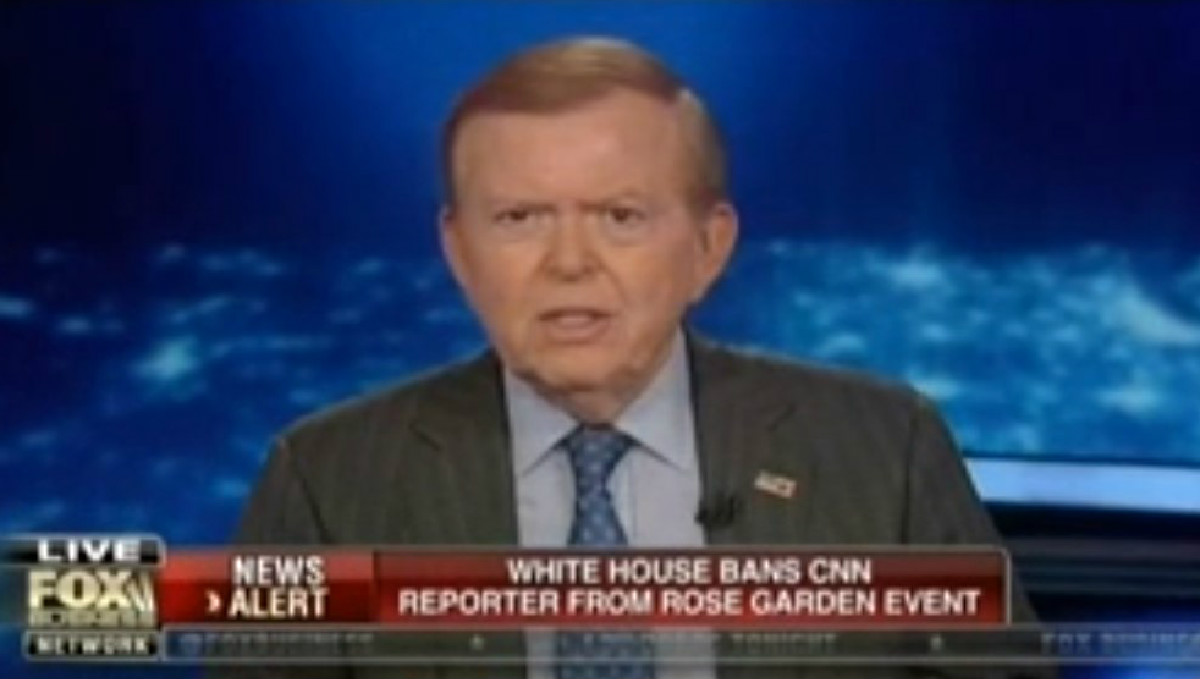 After CNN White House correspondent Kaitlan Collins reported that she had been blocked by the White House from an open POTUS event due to shouting questions at the president earlier in the day, Fox News President Jay Wallace and chief political anchor Bret Baier were issued statements of solidarity with CNN and Collins.
"We stand in strong solidarity with CNN for the right to full access for our journalists as part of a free and unfettered press," Wallace said. Baier noted during his broadcast of Special Report: "As a member of the White House press pool, Fox stands firmly with CNN on this issue of access."
Yet, after Wallace and Baier issued these strong comments that in which they said Fox had Collins' back, a member of the Fox family stepped all over that message while celebrating the Trump administration's treatment of the CNN reporter.
Delivering a news alert during his Fox Business show, passionately pro-Trump host Lou Dobbs gleefully recapped the Collins situation before saying the White House was in the right.
"I guess my question would be, 'Who the hell are you?' The president does insist on respect," Dobbs snarled, adding that the "White House Press Association is the same one that of course made us endure one Michelle Wolf."
The Fox Business host, who Trump reportedly puts on speakerphone during meetings, then wondered aloud why White House Press Secretary Sarah Huckabee Sanders should have "to put up with" Collins' behavior.
"Anyway, all I have to say about that is it's about time there were consequences for disrespectful behavior in the White House," he concluded.
Watch the clip below, via Media Matters.