Hannity And Maddow Finish One-Two In Ratings Tuesday, Brian Williams Leads Time Slot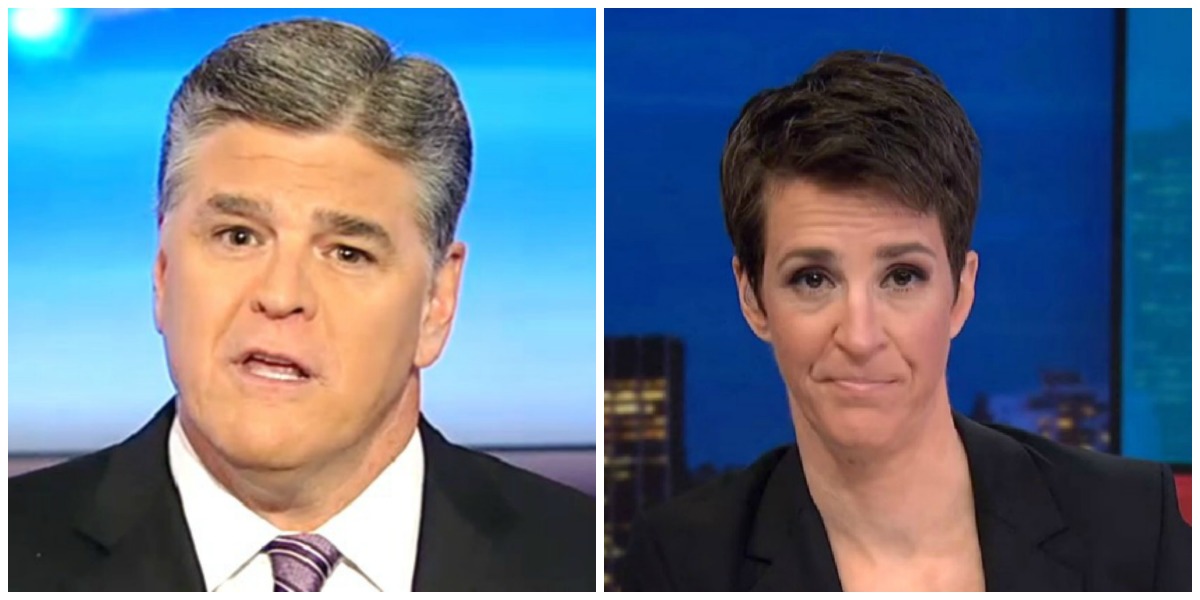 Fox News was once again on top of the cable news ratings heap on Wednesday, leading across the board in total day and primetime viewership. Meanwhile, Fox News' Hannity and MSNBC's The Rachel Maddow Show battled it out for the most-watched program of the day.
According to Nielsen, Fox News averaged 2.764 million total viewers and 544,000 in the key 25-54 demographic during the 8 PM to 11 PM primetime hours. MSNBC placed second in both metrics, drawing 422,000 in the demo and a total viewership of 2.338 million. CNN attracted 1.163 million viewers overall and 396,000 in the demographic.
For total day, Fox News led the field with 1.492 million total viewers and 287,000 in the key demo. MSNBC captured 1.122 million viewers overall and 198,000 in the 25-54 demographic. CNN nabbed 213,000 demo viewers and a total audience of 690,000.
Hannity was the top-rated cable news program of the day in both total viewership (3.097 million) and the demo (609,000). Maddow placed second in both areas, pulling in 2.941 million total viewers and 542,000 in the key demographic. Fox's Tucker Carlson Tonight took third place in the demo (516,000) and overall viewers (2.644 million).
During the 11 PM time slot, MSNBC's The 11th Hour with Brian Williams led across the board with 342,000 in the demo and 1.734 million total viewers. Fox News @ Night averaged 1.417 million viewers overall and 335,000 in the demographic. CNN Tonight drew 734,000 viewers overall and 279,000 in the key demo.
The top-rated CNN show of the day was Cuomo Prime Time, which featured the exclusive airing of the Cohen-Trump tape. The program captured 1.373 million total viewers and 486,000 in the demographic.