Don Lemon Sighs Over Sarah Sanders' Claim She Believes In A Free Press: 'Odd Way Of Showing It'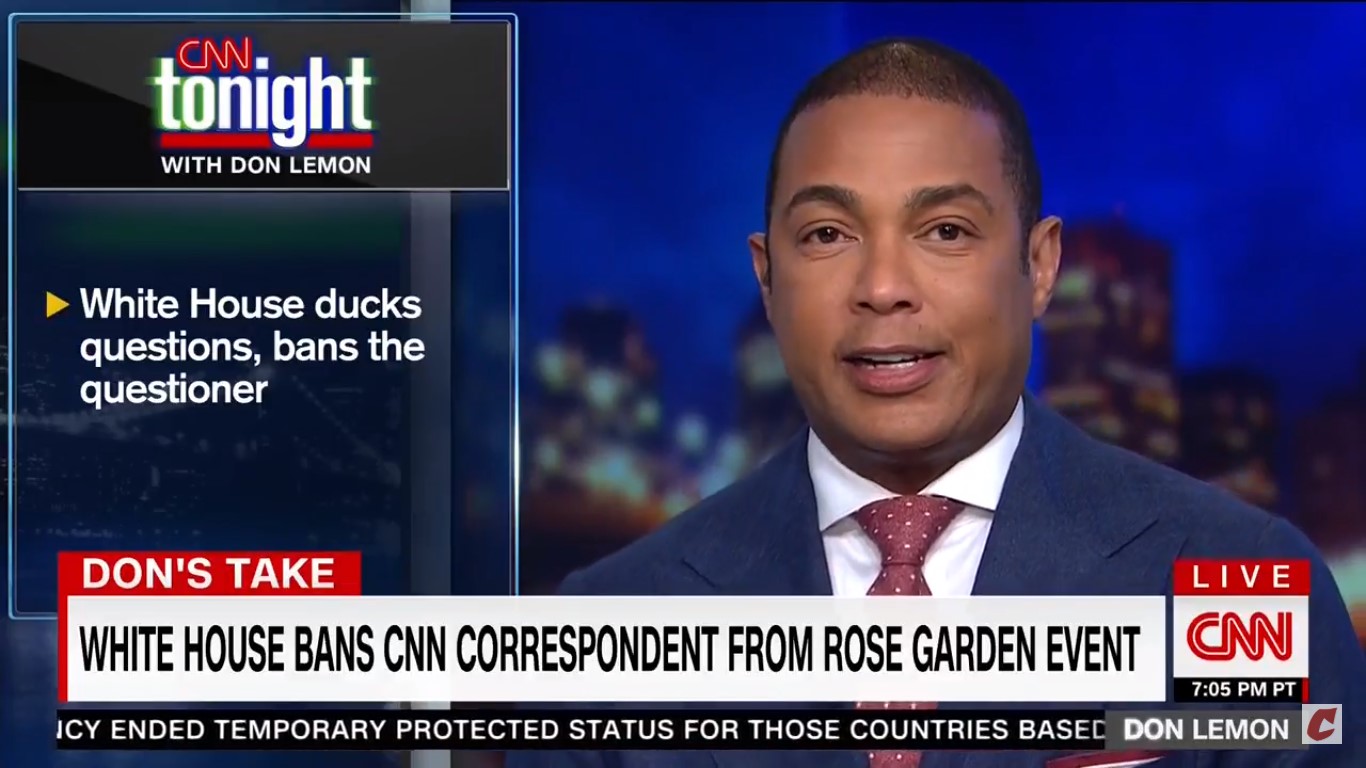 The White House banned CNN reporter Kaitlan Collins from a Rose Garden event on Wednesday, claiming that she acted inappropriately when she shouted questions at President Donald Trump during an earlier photo-op with European Commission President Jean-Claude Juncker. In her statement on blocking Collins, White House Press Secretary Sarah Huckabee Sanders said "we support a free press and ask that everyone be respectful of the presidency and guests at the White House."
The press secretary's claim that she and the White House are supportive of a free press was enough to make one of Collins' colleagues sigh and shake his head. During the opening monologue of his broadcast Wednesday night, CNN anchor Don Lemon brought up the questions that Collins asked Trump that got her banned.
"How does the White House respond in the face of questions they don't like?" Lemon declared. "Questions about Russia? Questions about Michael Cohen? How do you think this president would respond? Just one day after telling you not to hear and see from the press. Apparently, he's not brave enough to answer for himself."
Lemon went on to state that Sanders said "our reporter quote shouted questions and refused to leave despite being asked to do so," noting that it was Collins' job to ask questions of the president, even if he doesn't like them.
"Sometimes he answers, sometimes he doesn't answer," he explained. "There's nothing unusual about Kaitlan Collins doing her job. It is unusual for the White House to ban her for doing her job."
Lemon continued, all while issuing a deep sigh, "In her statement, Sarah Sanders says the White House supports a free press. Odd way of showing it, don't you think?"
Watch the clip above, via CNN.