Steph Ruhle On Sessions Joining 'Lock Her Up' Chant: Does He Want Hillary To Serve Next To Manafort?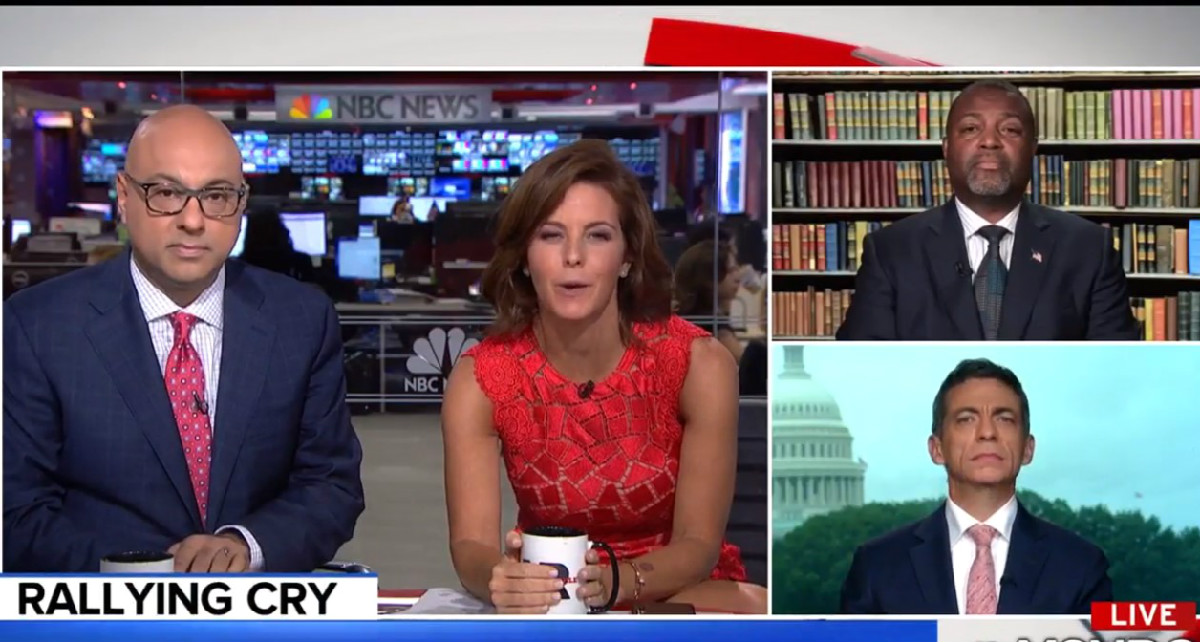 During a speech to a group of conservative high school kids on Tuesday morning, Attorney General Jeff Sessions joined in and laughed when they chanted "Lock Her Up," adding nostalgically that he hadn't heard that in a long time.
As you'd expect, Sessions' reaction to the chant has been widely panned with journalists calling him chuckling along while repeating the phrase "disgraceful" and " a low point in a sea of low points." Recapping the moment on MSNBC, host Stephanie Ruhle brought up the fact that while Trump supporters have taken aim at Hillary Clinton and called for her to be jailed, Trump's former campaign chief is the one actually sitting in prison.
"Lock her up," Ruhle noted after playing a clip from the speech. "Where does he want Hillary Clinton to serve? Next to Paul Manafort in jail? I'm pretty sure he arrived in court yesterday in a green jumpsuit."
Ruhle was referencing Manafort's Monday court appearance in which a federal judge delayed the start of Manafort's fraud trial to next week after granting the request of five witnesses to testify with immunity in the criminal trial.
Last month, Manafort had his bail revoked and ordered to jail as he awaited trial after he was charged with trying to influence two government witnesses.
Watch the clip above, via MSNBC.