CNN's Stelter: 'I Don't Think' Sarah Sanders Will Have Lots Of Opportunities Post-White House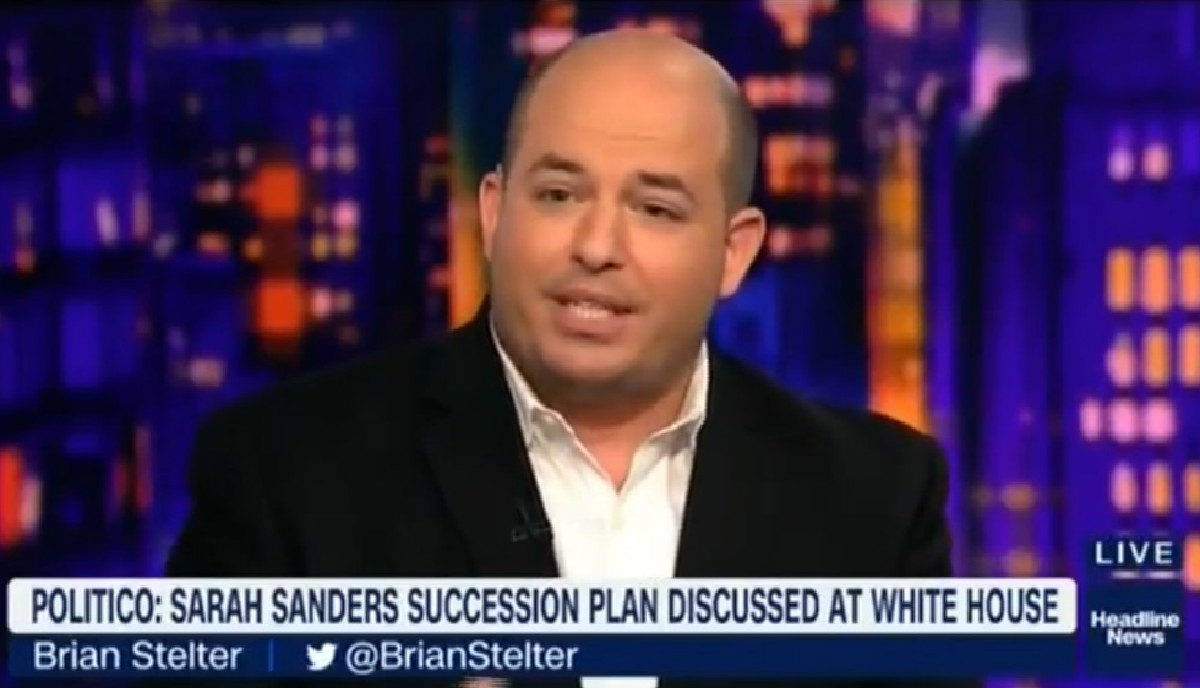 Politico reported on Tuesday that Trump advisers and staff are planning for White House Press Secretary Sarah Huckabee Sanders' eventual exit. New communications chief Bill Shine has reportedly begun asking for advice on who should succeed her, with State Department spokesperson (and former Fox Newser) Heather Nauert leading the list.
While in the past, former press secretaries have had their pick of jobs to choose from after they departed the White House, that may not be the case for Sanders. Speaking to HLN's S.E. Cupp Tuesday afternoon, CNN senior media correspondent Brian Stelter pointed to the struggles Sanders' predecessor has experienced to speculate that the White House spokesperson may find she's not in much demand.
"Do people like Sarah Sanders leave this white house with lots of opportunities?" Cupp asked Stelter during a panel discussion.
"I don't think so," he replied while noting that former flacks like Jay Carney and Robert Gibbs nabbed major corporate gigs after they left the job.
Stelter then went on to say that Spicer has been out on the media trail trying to promote his new book but it is only "200 or so" on Amazon. Stelter also pointed out that the ex-press secretary tried to shop a pilot for a TV show that doesn't appear to be going anywhere.
"I could be wrong," he added. "Sarah Sanders could end up with a show on Fox this time next year. But I think the market is different in the Trump age."
Watch the clip above, via HLN.