Alex Jones Threatens Robert Mueller: 'You're Going To Get It, Or I'm Going To Die Trying, Bitch!'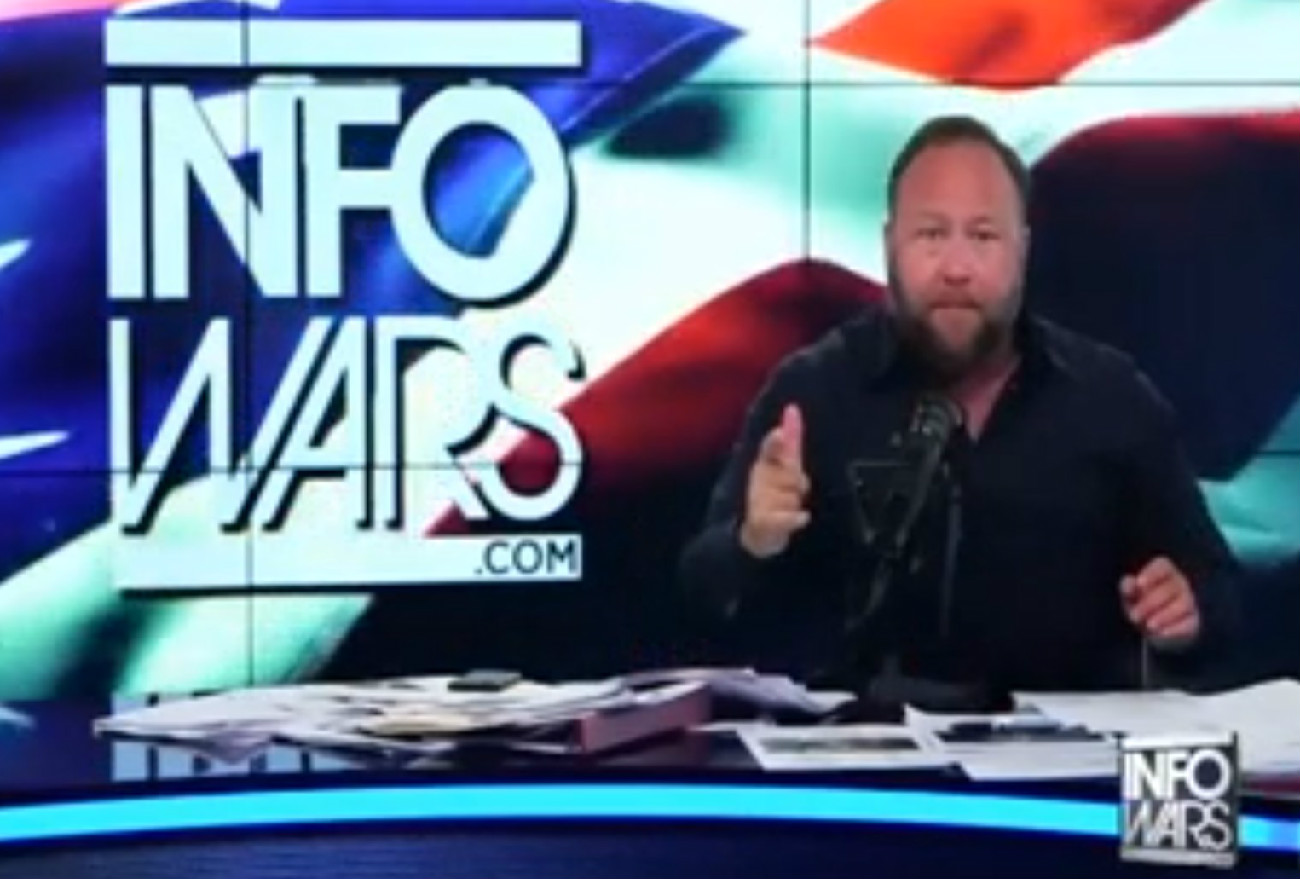 I regret to inform you that Alex Jones is back at it.
During Monday's broadcast of The Alex Jones Show, the InfoWars founder and conspiracy-mongerer took aim at Special Counsel Robert Mueller and issued an overt threat while doing a shooting motion with his finger.
Unsurprisingly, Jones — who embraced the false (and insane) Pizzagate theory alleging high-profile Democrats were running child sex ring out of a pizza shop — claimed that Mueller is a ringleader in the world of child prostitution to justify why he needs to get rid of this evil man.
"Mueller covered up for a decade for [Jeffrey] Epstein kidnapping kids, flying them on sex planes, some kids as young as seven years old reportedly, with big perverts raping them to frame people," the Sandy Hook truther exclaimed. "I mean, Mueller is a monster, man. God, imagine — he's even above the pedophiles, though. The word is he doesn't have sex with kids, he just controls it all. Can you imagine being a monster like that? God!"
Claiming he was in constant fear of "not being a real man" and "not doing what it takes" regarding Mueller, the far-right media star shouted that the former FBI director was "a demon I will take down — or I'll die trying."
As the segment ended, Jones continuously pantomimed shooting Mueller while delivering this tirade:
"So that's it. It's going to happen, we're going to walk out in the square, politically, at high noon, and he's going to find out whether he makes a move man, make the move first, and then it's going to happen. It's not a joke. It's not a game. It's the real world. Politically. You're going to get it, or I'm going to die trying, bitch. Get ready. We're going to bang heads. We're going to bang heads."
Meanwhile, Facebook has defended giving this man and his site a platform to draw traffic.
Watch the clip below, via Media Matters.