Hannity Tells Laura Ingraham She Sounds Like 'Fake News' For Bringing Up His Trump Phone Calls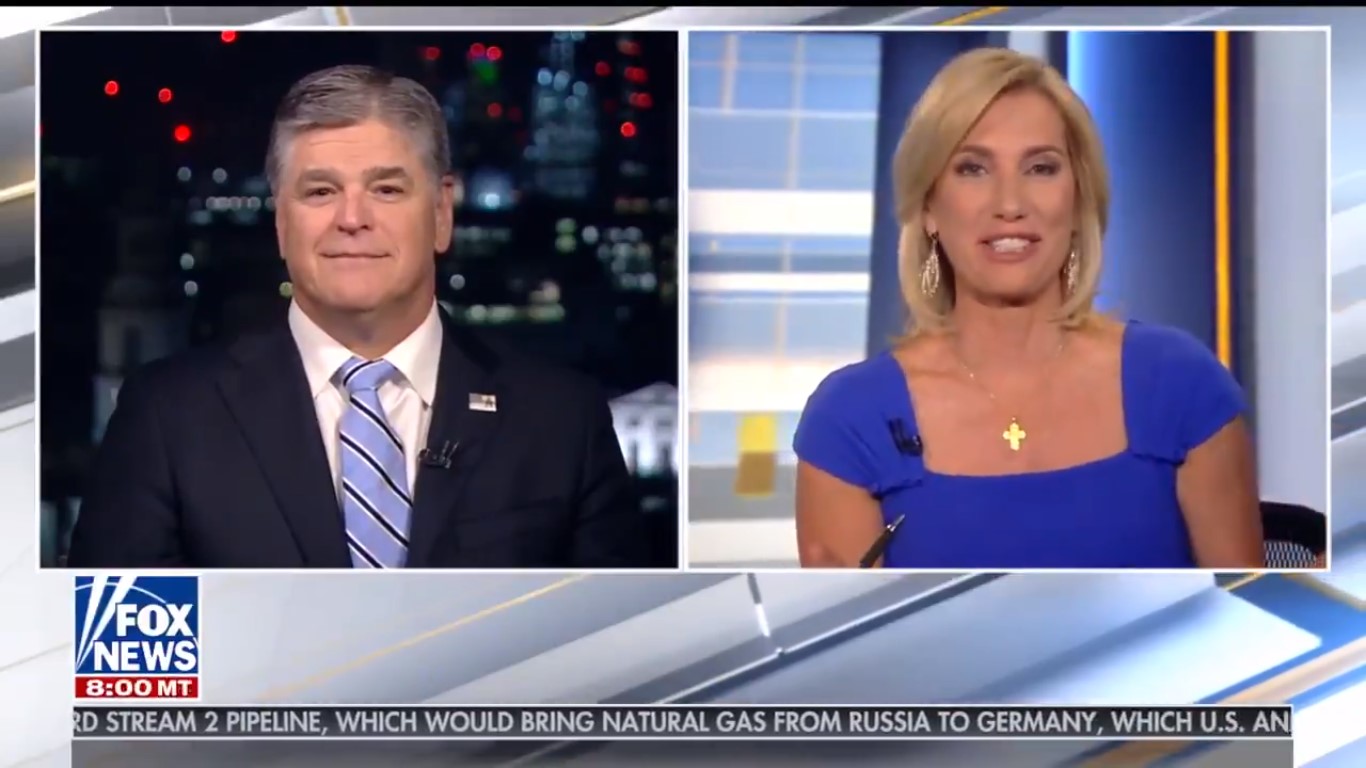 There are few things more cringeworthy than the minute of banter between Fox News stars Laura Ingraham and Sean Hannity during the handoff between their programs. In their attempts at cheeky comedy and folksy small talk, we've been exposed to Ingraham's Mika Brzezinski impression, Hannity 'teasing' Laura over her ascendant ratings, and Ingraham expressing relief that Hannity was the target of controversy.
On Wednesday night, we witnessed the two pro-Trump commentators do a little back-and-forth once again. And this time around, Ingraham brought up Hannity's late-night phone chats with the president.
With Hannity broadcasting from London during Trump's European trip, he lamented that he wasn't able to get on the "White House lawn" because they wouldn't give him access in response to some kind of Ingraham joke about double-decker buses.
"No, no, you have the phone call though," she responded. "Hannity, we can do this all night!"
"Oh, good grief," Hannity shot back. "Here we go. You sound like fake news."
They moved right along from there, with Ingraham telling Hannity how much she loved the conversation and for him to go have a "pint of Guinness" for her.
Watch the clip below.
Laura Ingraham takes a jab at Hannity for his phone calls with Trump. pic.twitter.com/TuSlI8zDna

— Contemptor (@TheContemptor) July 12, 2018