Jim Jordan: It 'Bothers Me' That CNN Put Ohio State Sexual Abuse Accuser On TV 'Three Times'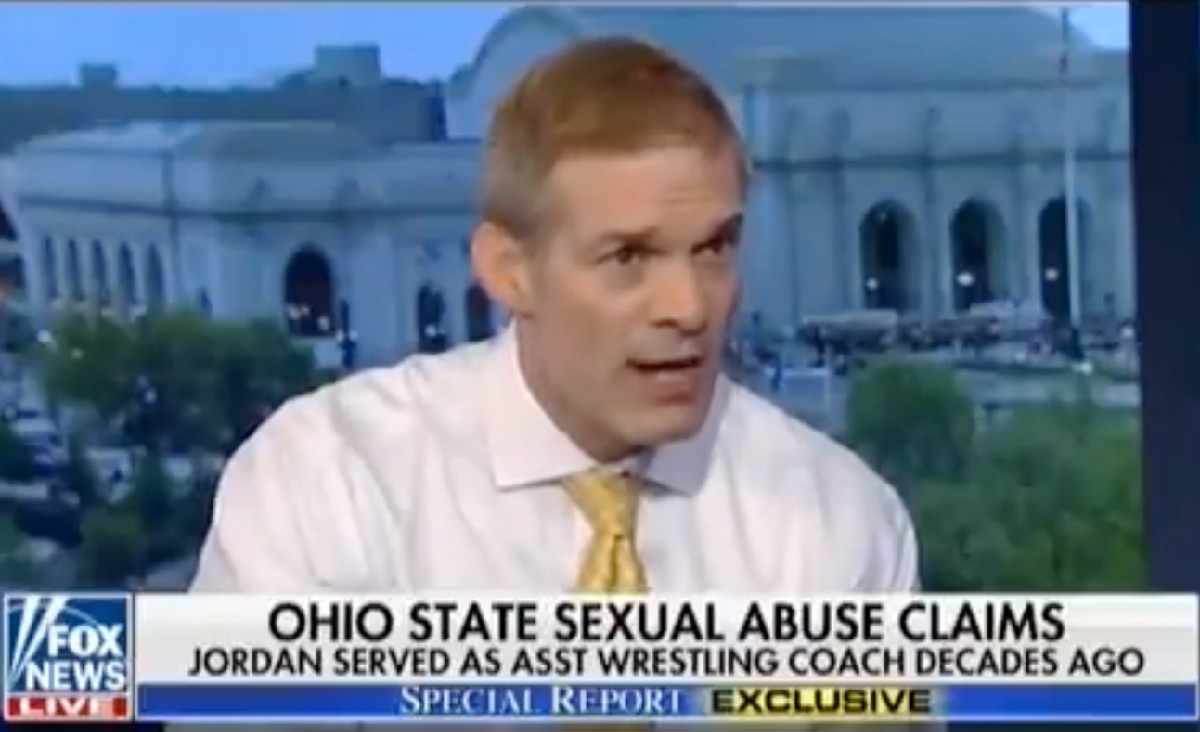 Over the past few days, powerful Republican Congressman Jim Jordan has been on the receiving end of reports and accusations that while he was an assistant wrestling coach at Ohio State University, he ignored allegations that Dr. Richard Strauss was molesting and abusing members of the wrestling team.
Jordan has flatly denied the claims and has received the backing of President Donald Trump, who told reporters earlier this week that he "doesn't believe them" but that he believes Jordan "100 percent," adding that the Ohio Republican is an "outstanding man." With Politico coming out with another damning report in which a half-dozen wrestlers say that they were regularly harassed by men while Jordan was there, the congressman appeared on Fox News to defend himself and once again offer a full-throated denial.
At one point in his interview with Bret Baier — an interview which saw him say locker room talk was different than a formal report of abuse numerous times — Jordan took a shot at CNN for interviewing one of the former wrestlers accusing Jordan of brushing off the abuse he and other wrestlers suffered.
With The Daily Caller reporting that Mike DiSabato has a "sketchy history" that includes a defamation lawsuit, Jordan declared that DiSabato has a "vendetta" against Ohio State and Jordan himself while stating that the ex-wrestler was arrested five months ago.
"He's got all kinds of lawsuits against him," the lawmaker stated. "And what bothers me more than that is that CNN puts him on TV three times in one day!"
He continued, "If they would have done their homework instead of rushing to put someone on TV whose had a criminal record and all kinds lawsuits against him saying these false things — and waiting for like to get the real facts on his background."
Watch Jordan smear a sexual abuse accuser below, via Media Matters.
.@Jim_Jordan smears Ohio state sex abuse victim and attacks CNN for putting him on TV to tell his story pic.twitter.com/4XujNBSBRH

— Madeline Peltz (@peltzmadeline) July 6, 2018