Fox News Tops Basic Cable For 24th Straight Week, Hannity Beats NBA Draft In Total Viewers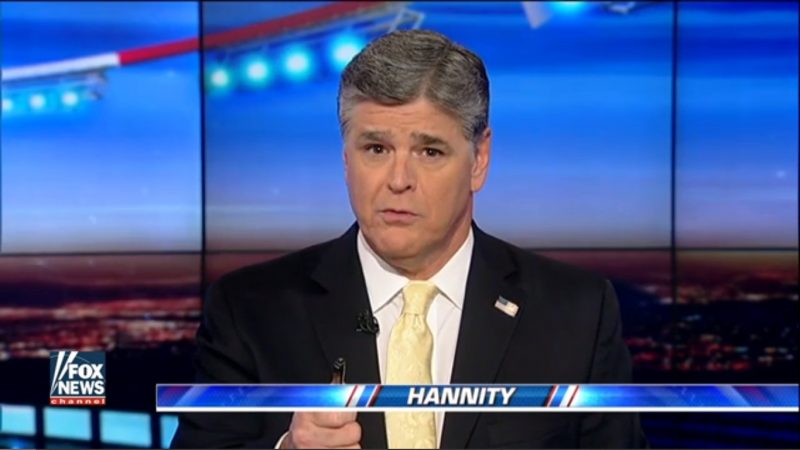 Fox News was once again the most-watched basic cable network in both primetime and total day, marking its 24th consecutive week atop cable in total day. Fox News also had the to basic cable telecast with the June 20 broadcast of Hannity, beating out ESPN's airing of the NBA Draft.
According to Nielsen, Fox News drew 2.513 million total viewers during the 8 PM to 11 PM primetime hours in the week of June 18 – June 24. MSNBC placed second among all cable network in primetime total viewers, averaging 1.78 million. CNN placed 13th in cable, attracting a total audience of 914,000.
In total day, FNC dominated by pulling in 1.465 million viewers overall, well ahead of second-place MSNBC's 962,000. CNN came in 7th among basic cable channels with 633,000 total viewers.
Fox News also finished number one among cable news network in the key 25-54 demographic in both total day (294,000) and primetime (478,000). MSNBC attracted a demo audience of 342,000 in primetime and 190,000 for total day. CNN captured 303,000 primetime demo viewers and 189,000 in total day.
In terms of total viewers, Fox News had 19 of the top 30 cable telecasts for the week. The June 20 broadcast of Hannity easily led the way with 3.6 million viewers, outdrawing the 3.2 million ESPN pulled in on June 21 for the NBA Draft.
Over on the business networks, Fox Business led the way in business day (193,000) and market hours (199,000) when it came to total viewers. In the key demo, CNBC came out on top in market hours (31,000) and business day (31,000). The most-watched business program was FBN's Lou Dobbs Tonight, which drew 295,000 total viewers.