Fox News Host Grills Marco Rubio For Calling Kim Jong Un A 'Weirdo': 'Could You Clarify?'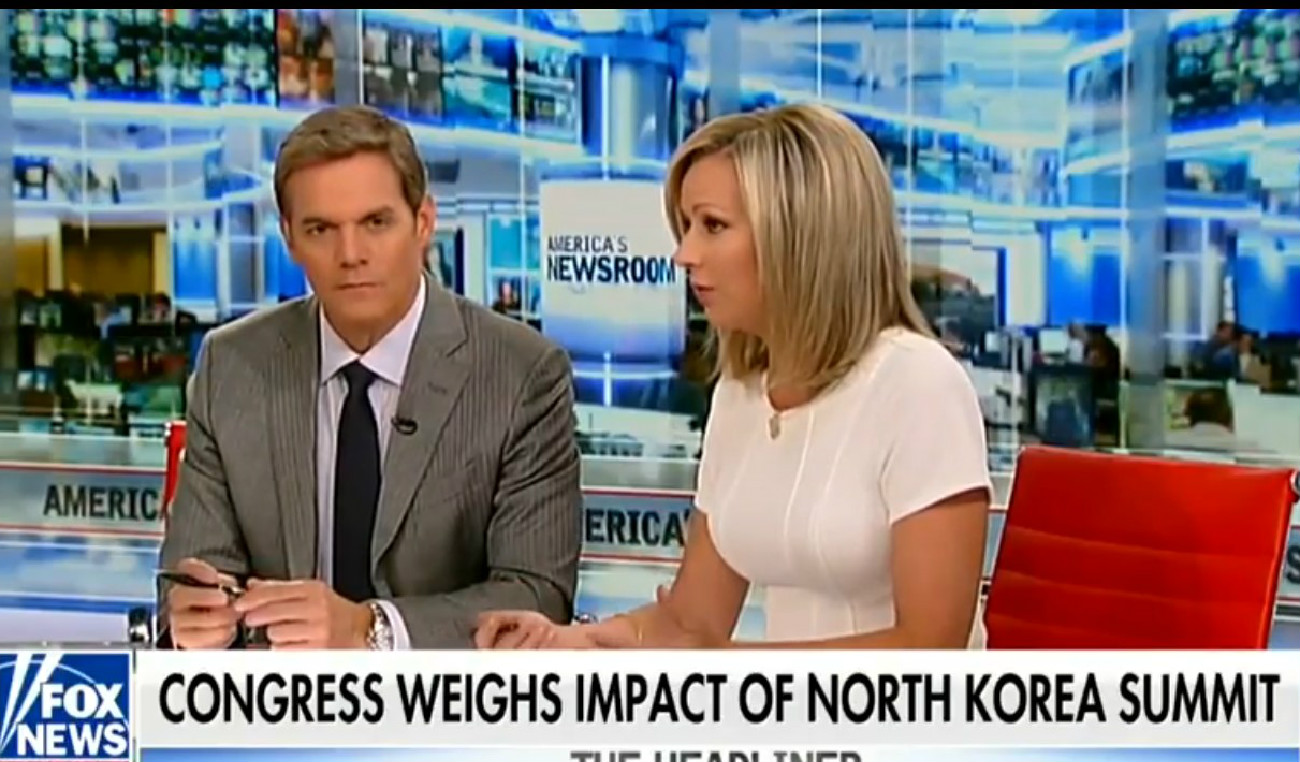 In the wake of President Donald Trump's gushing and fawning praise for brutal North Korean dictator Kim Jong Un during the Singapore summit, Sen. Marco Rubio (R-FL) took to Twitter to issue a bit of a rebuttal to POTUS. Stating that he realized Trump "is trying to butter" Kim up, he disagreed with his assessment that the Hermit Kingdon leader is a "talented guy."
One more thing about KJU. While I know @potus is trying to butter him up to get a good deal, #KJU is NOT a talented guy. He inherited the family business from his dad & grandfather. He is a total weirdo who would not be elected assistant dog catcher in any democracy.

— Marco Rubio (@marcorubio) June 12, 2018
During an appearance on Fox News this morning, the Florida lawmaker and former GOP presidential candidate was grilled by America's Newsroom co-anchor Sandra Smith for calling Kim a "total weirdo who would not be elected assistant dog catcher in any democracy."
"You've been tweeting a lot over the past 24 hours, and some have looked at your tweets as not only a criticism of Kim Jong Un, but some have seen them as a criticism as the president," she stated. "As you just did now, you called Kim Jong Un a weirdo."
Smith continued, "The president, he sits down with Sean Hannity, he's talking about Kim Jong Un as someone who appeared to be funny, he's smart, the president has said of him. So, could you clarify?"
Rubio pointedly said he had "nothing to clarify," explaining that Trump is the president who was "democratically elected" and the American people will have a chance to vote for or against him in a couple of years. Meanwhile, Kim's never been elected to anything and inherited his power from his family, all while murdering and torturing his own people.
"Their government is a cult," the Florida Republican declared. "It's almost religious-like in its cult-like elements. It's a very strange and weird place. It is what it is, and I'm not going to ignore that reality. That's just a fact. These are not things that I'm making up. They are real."
The president's over-the-top praise for a totalitarian ruler of a rogue nation — a man Trump says he "trusts" and shares a "special bond with — comes as he lobs personal insults at the Canadian prime minister and labels the American media the "biggest enemy" of the United States.
[H/T ThinkProgress]
Watch the clip above, via Fox News.