CNN's Stelter Pays Tribute To Charles Krauthammer: We Need His Voice 'Now More Than Ever'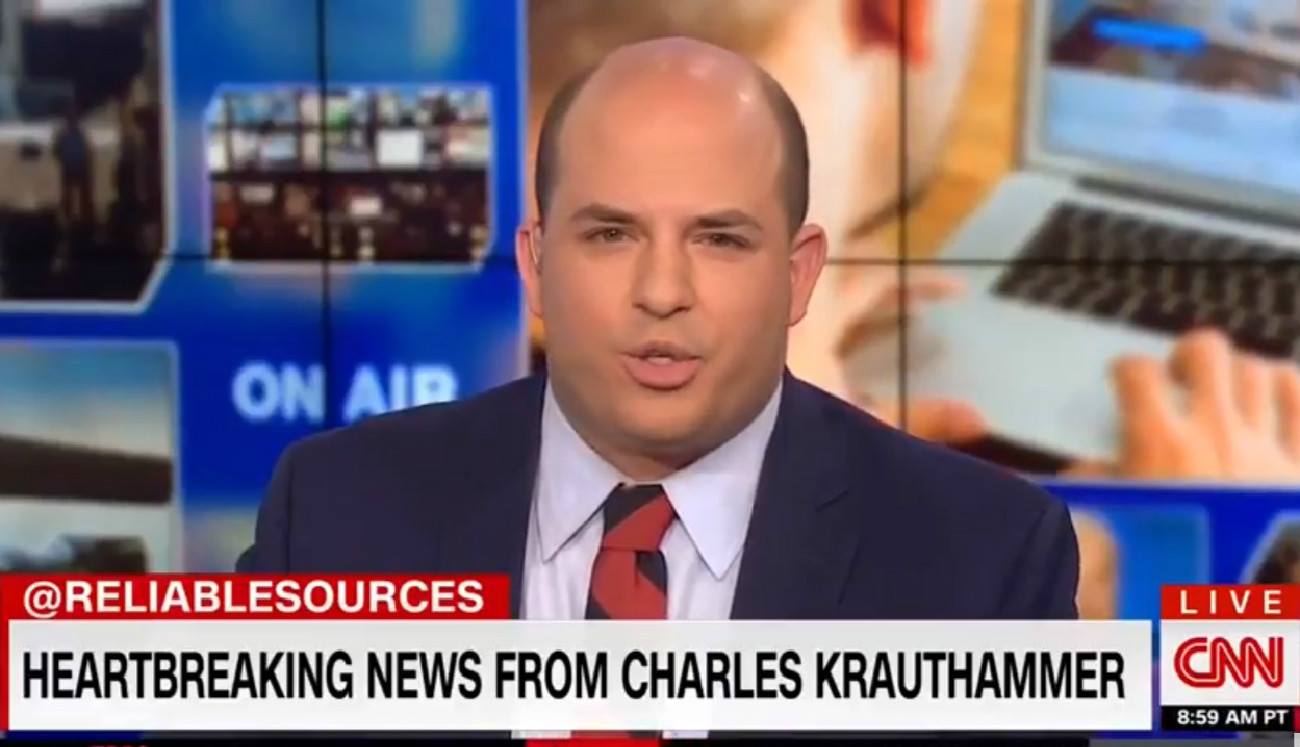 At the end of his Sunday broadcast of Reliable Sources, CNN senior media correspondent Brian Stelter paid tribute to highly influential conservative columnist and Fox News commentator Charles Krauthammer, who recently announced to readers and viewers that he's been told he only has weeks to live after his cancer returned.
Noting that "now more than ever" we need Krauthammer's voice, Stelter said that the news of the famed writer's impending death was "devastating." He then told his audience if there was only one thing they read this week, it should be Krauthammer's note published in the Washington Post.
"I leave this life with no regrets," the respected columnist wrote. "It was a wonderful life — full and complete with the great loves and great endeavors that make it worth living."
Stelter pointed out that "tributes have been pouring in from the political press — bridging the political divide" before saying his "prayers are with Krauthammer, his family, and his colleagues at the Washington Post and Fox News."
Watch the clip above, via CNN.