Maddow Tops Key Demo On Monday, Cuomo Leads CNN In Viewers And Demo In Debut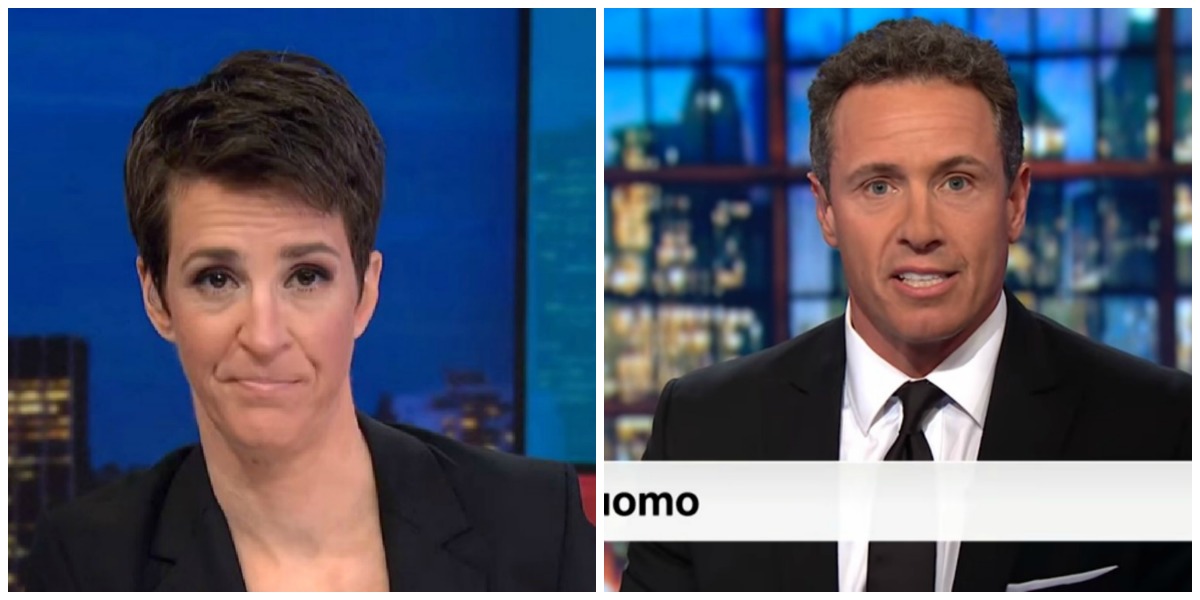 Monday night was the debut of CNN's Cuomo Prime Time. And while the program finished third in its 9 PM time slot in both the key 25-54 demographic and total viewers, anchor Chris Cuomo's new show premiered to fairly impressive numbers when compared to what CNN has recently been delivering in primetime.
According to Nielsen, the new CNN show — which featured a lengthy interview with Trump attorney Rudy Giuliani — pulled in a total viewership of 1.37 million and 475,000 in the demo. Cuomo's demo numbers were good enough for fifth place overall for the day.
Cuomo's 9 PM competitors, MSNBC's The Rachel Maddow Show and Fox News' Hannity, were the two most-watched cable news programs of the day. Maddow topped the 25-54 demo with 619,000 viewers and finished second in total viewership (2.864 million). Hannity, meanwhile, led the way with a robust 3.317 million viewers overall and came in second in the demo (597,000).
In the 8 PM to 11 PM primetime slot, Fox News led across the board with 2.953 million total viewers and 529,000 in the demographic. MSNBC averaged 2.211 million viewers overall and 473,000 in the 25-54 metric. CNN had one of its best nights recently by drawing 1.158 million total viewers and a demo audience of 392,000. (For comparison, CNN averaged 265,000 demo viewers and a total viewership of 835,000 during May's primetime hours.)