Hannity Cites InfoWars QAnon Conspiracist To Claim He's A 'Target Of The Deep State'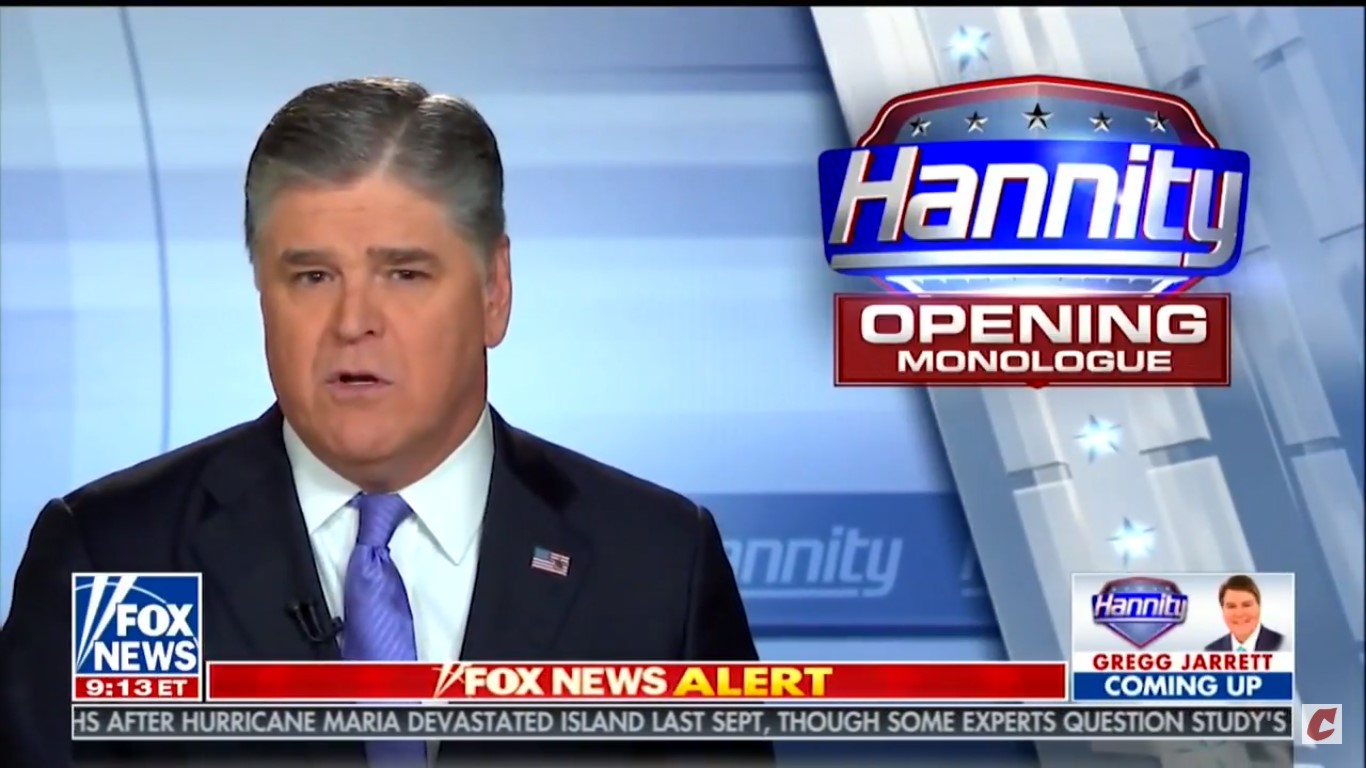 The top-rated cable news host in the country just touted the findings of a guy who for months has promoted a conspiracy that an anonymous message board poster is really a high-level Trump administration figure who's been leaking secret intelligence information related to The Storm, an all-encompassing tin-foil level theory that puts Pizzagate to shame.
During Friday night's broadcast of Hannity, Fox News host and White House shadow chief of staff Sean Hannity cited a recent book written by InfoWars 'reporter' Jerome Corsi to claim that he was being targeted by the DEEP STATE. Of course, the Deep State is a conspiracy that Hannity has been pushing for a year-plus now in which he claims there's a cabal of bureaucrats embedded in the federal government who are really controlling the country. The Fox News host believes the Deep State has been using the Russia probe to frame President Trump and his allies.
"This is great news for me," Hannity said sarcastically at the top of the segment.
After promoting Corsi's latest book while depicting the birther and swiftboater as merely a "best-selling author," Hannity noted that Corsi said the Fox host was "the next target of the Deep State."
"Wow, isn't it so great to know that these corrupt officials with their backs against the wall that are desperate — desperate people do desperate things — the people who have the most powerful tools of intelligence, are now going after me?" Hannity exclaimed. "It doesn't surprise me."
Hannity, meanwhile, reassured his audience that he's "never stopping." He then turned to The Hill columnist and Sean Hannity Expanded Universe member John Solomon to ask if he believes Corsi is right.
"I hope not," Solomon responded. "I hope that people stay with the law at all times."
Watch the clip above, via Fox News.