Giuliani Calls James Clapper A 'Clown' At End Of Crazed CNN Interview…Then Clapper Walks On To Respond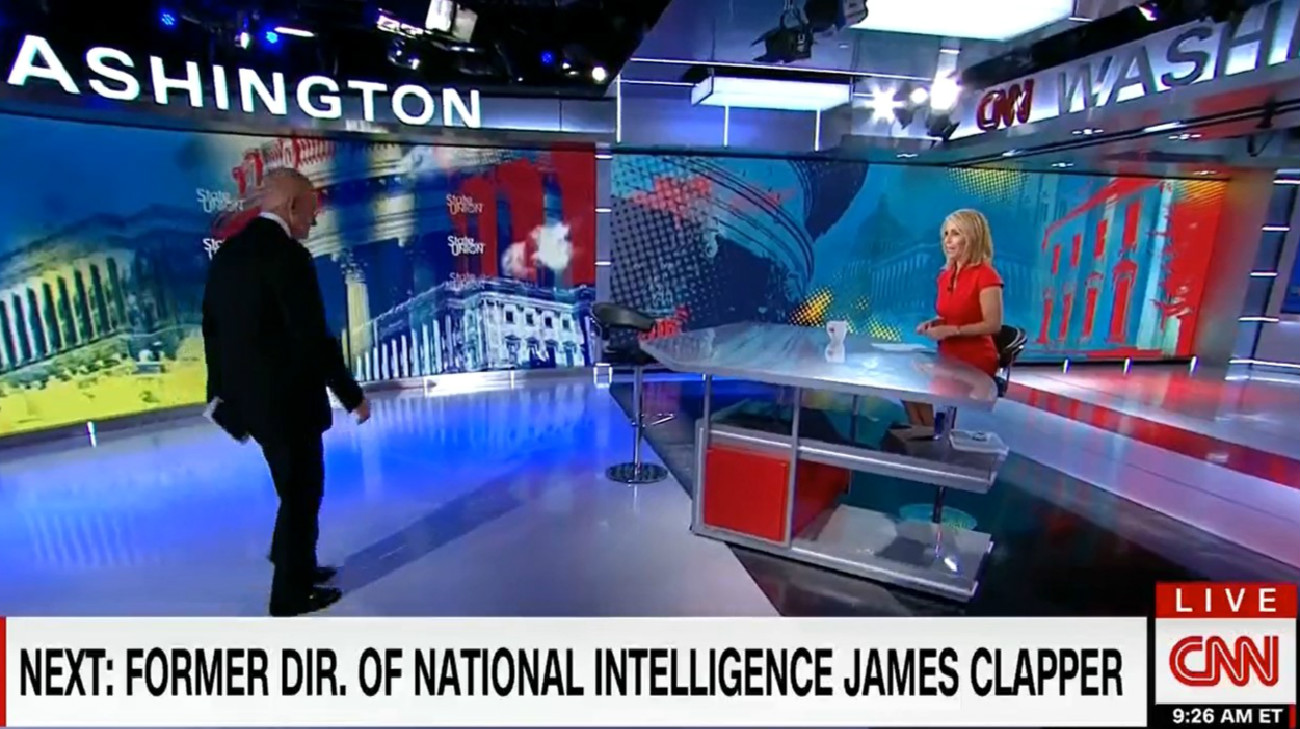 At the end of a lengthy and off-the-rails CNN interview that covered multiple segments, former New York City mayor and current Trump attorney Rudy Giuliani took aim at two former chiefs of the intelligence community, claiming they were part of the Deep State while personally insulting them. And because of course this was the case, one of those men was the next guest, walking on set right as Giuliani wrapped up.
Speaking to State of the Union guest host Dana Bash, Giuliani was asked about President Donald Trump's attacks on former CIA Director John Brennan and ex-Director of National Intelligence James Clapper and whether he felt they were part of a "deep state conspiracy."
"I don't know what you want to call it, but I have no regard at all for Clapper and Brennan," Giuliani responded. "I think they are two clowns. I mean, the other guy — the other — Clapper is talking about spying, which — and he doesn't realize it's spying on the Trump campaign? He's got an obligation to tell him."
After America's Mayor smeared the two men a little more and said they "weren't civil servants," Bash noted they had decades of service under their belts, pushing back against Giuliani's description of them as Obama political appointees.
"Hey, there are a lot of people with decades of service, Giuliani declared. "Some are good, some bad. And some then get consumed with power, and some begin to lie."
He continued, "And, in the case of Brennan, he is a political guy. He was — he was Obama's chief defender. I'm not sure about Clapper. I don't — don't know — I haven't watched him as well. But, watching him, he's sure not impressive."
And with that, the interview ended…and Clapper then walked on.
"You mentioned James Clapper," Bash stated. "He is here with us. He will respond to the president's lawyer."
Following the commercial break, the ex-DNI head snarked that in the space of a week he's gone from the "dumbest former intelligence officer on the planet" to a "clown."
Watch the clip above, via CNN.