Brian Stelter Dings Hannity: He's 'Repetitive' And 'Says The Same Thing Over And Over Again'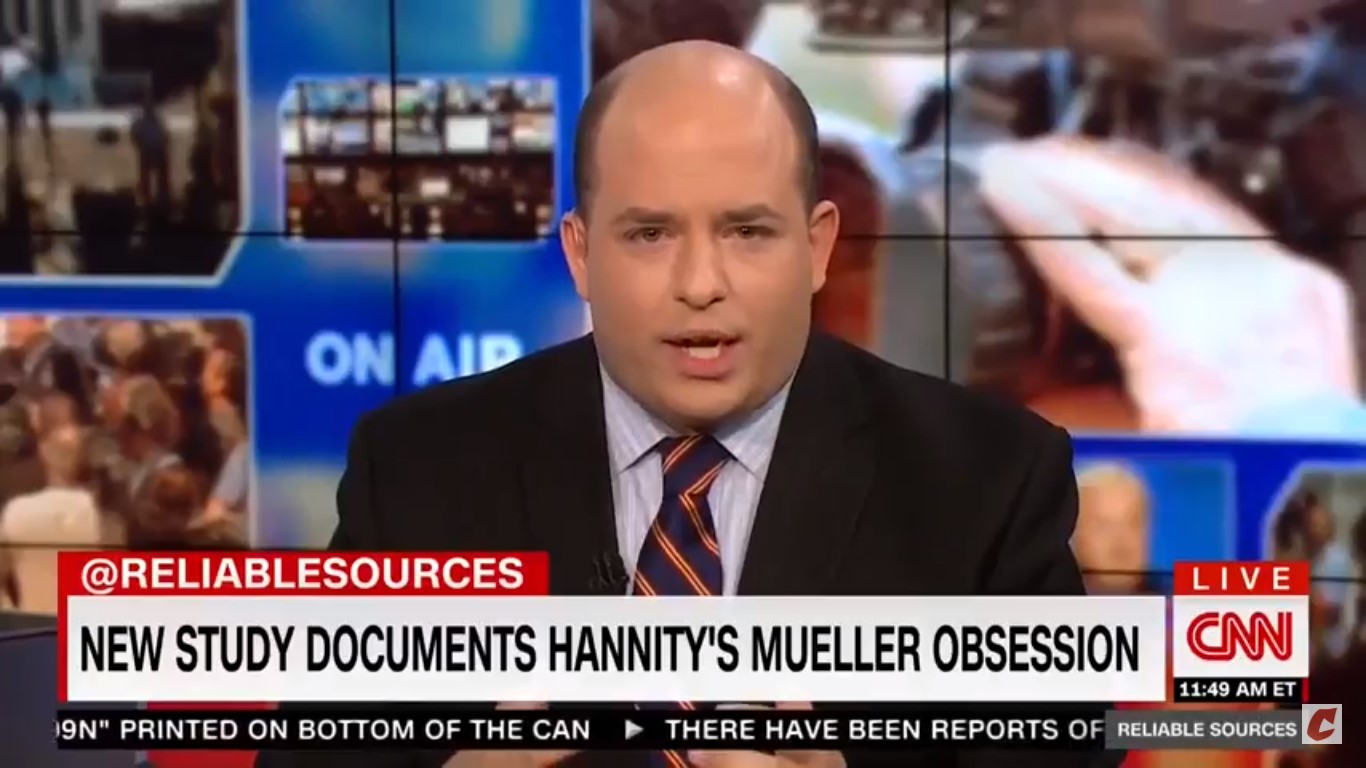 You can pretty much guarantee that Fox News star Sean Hannity is not going to let this slide.
During Sunday's broadcast of Reliable Sources, CNN senior media correspondent Brian Stelter brought up a recent study by liberal media watchdog Media Matters that shows just how obsessively (and negatively) Hannity has covered Special Counsel Robert Mueller's Russia probe. Media Matters found that Hannity has devoted 487 segments to the investigation, including 256 in which he and his guests criticized the media's coverage of the probe. The Fox News host has opened his program with anti-Mueller monologues 152 times.
"This is helpful data because it speaks to how Hannity is repetitive," Stelter noted. "How he says the same thing over and over again, convincing his audience the Mueller probe is a witch hunt, when in fact there's already been a bunch of witches found."
Stelter then welcomed on New York Times media columnist Jim Rutenberg to discuss further, asking his guest if Hannity is the "tip of the spear" when it comes to helping President Trump "erode credibility" in the Mueller probe. Rutenberg noted that Hannity has a huge primetime audience and millions of followers on social media, creating a "pretty loud echo chamber."
The two would then go on to talk about how it would be helpful for Hannity's viewers to see how the "sausage is made" when it comes to legitimate reporting and journalism.
Anyway, considering all the time Hannity has torn into Stelter in the past, one feels like he's not going to let this segment go when he returns to the air.
Watch the clip above, via CNN.