Steve Bannon: Martin Luther King Jr. 'Would Be Proud' Of Donald Trump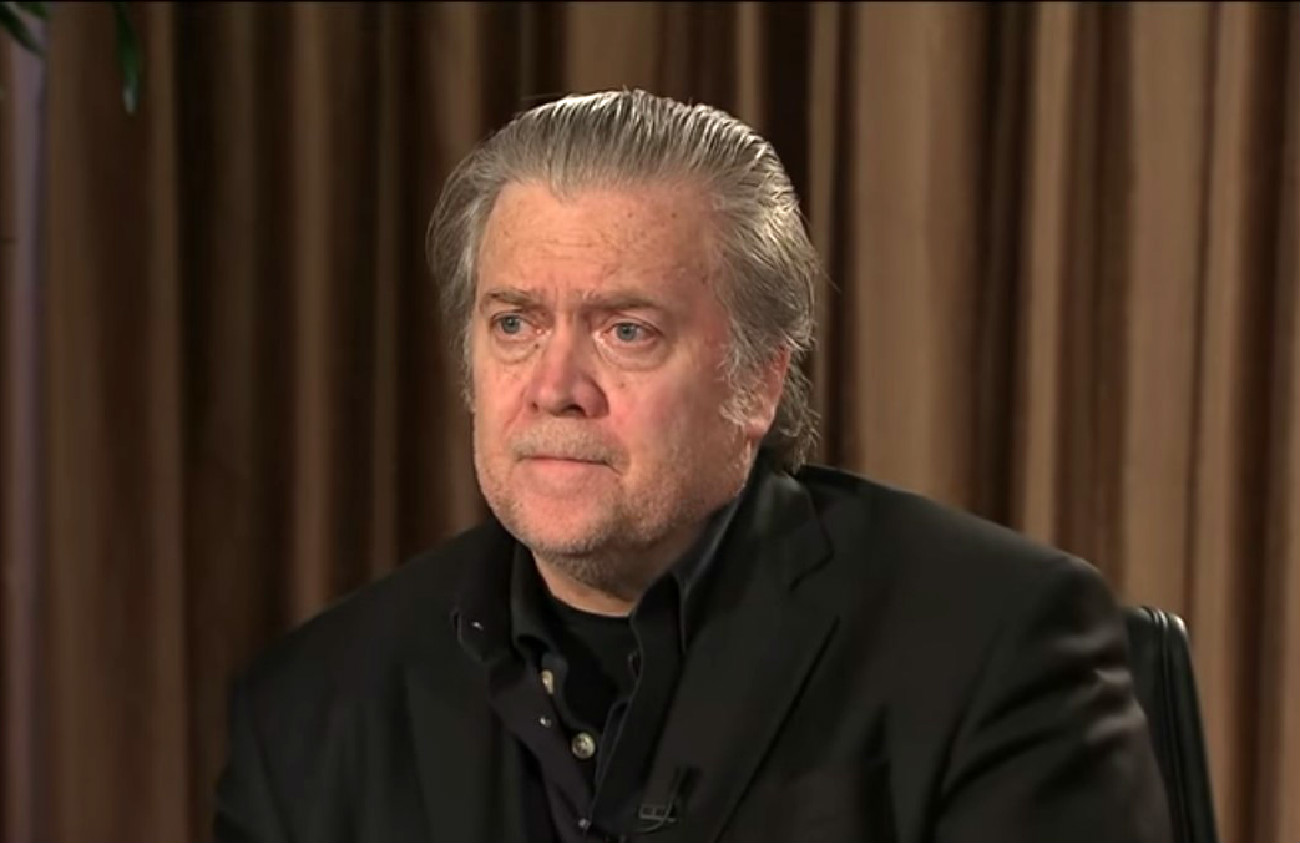 While President Donald Trump's latest attempt at racial fearmongering revolves around him conflating violent gang members with immigrants in general, his former chief strategist gave an interview in which he said that America's preeminent civil rights leader would be "proud" of the president if he were still alive.
That's right. The one-time chief of "the platform of the alt-right" Breitbart just claimed that Martin Luther King Jr. would embrace a man who pushed the racist Obama birther conspiracy for years.
"Donald Trump has the lowest black unemployment in history," Bannon declared in an interview with BBC. "Donald Trump has the lowest Hispanic unemployment in 25 years. If you look at the policies of Donald Trump, okay, anybody, Martin Luther King would be proud of him, of what he's done for the black and Hispanic community for jobs."
When pressed by the interviewer if he truly believed MLK would be proud of the president, Bannon exclaimed "absolutely" while pointing to Trump finally stopping "the illegal alien labor force coming in and competing with them every day and destroying the school and destroying the health care."
Yep, that certainly sounds like something MLK would endorse.
In response to Bannon's comments, CNN's Van Jones noted that it is patently unfair to give Trump sole credit for the low black unemployment rate, stating that it has been on a straight linear line down since 2011 under Obama.
"He's been a good custodian of the trends and trajectories that President Obama started," Jones said. "I suppose we could say we've had two presidents that have been moving this line down. The idea that things were terrible under Obama and then Trump came in and fixed something is just a lie. It's just not true. The numbers speak for themselves."
Watch the clip above, via CNN.