Hannity And Ingraham Two Most-Watched Cable News Shows Tuesday, Maddow Third In Demo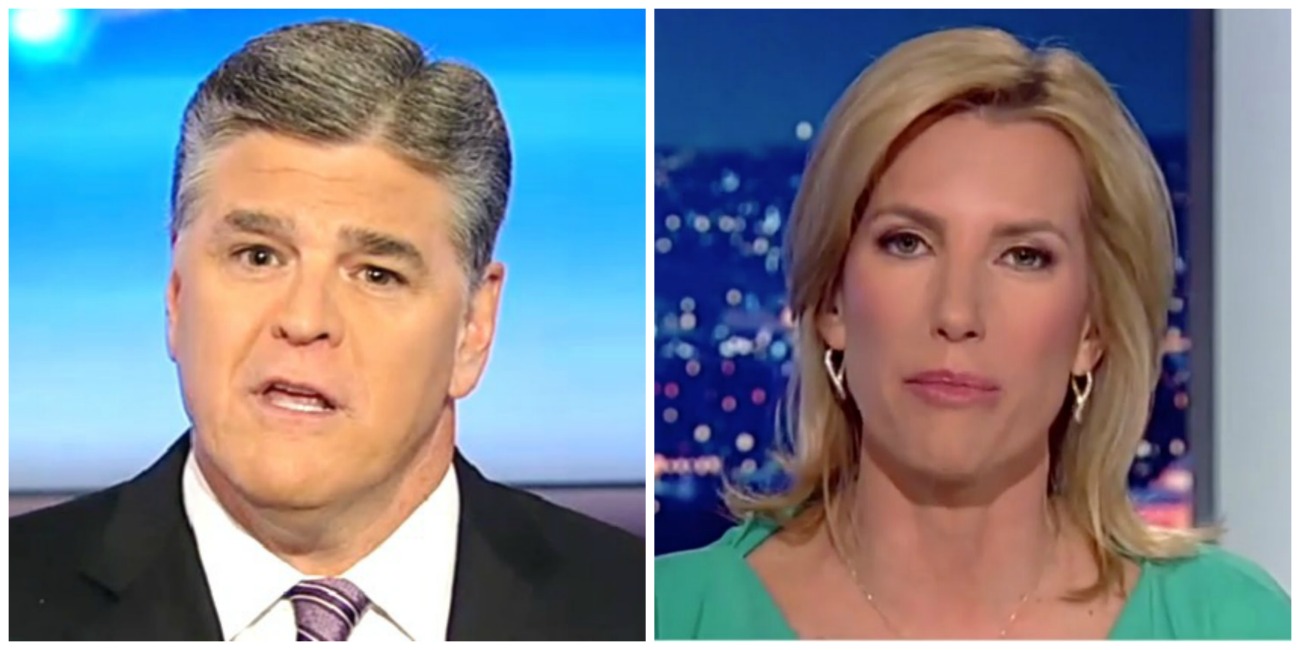 With Fox News' primetime lineup devoting much of its Tuesday night coverage to the counternarrative that the FBI embedded a political spy into the Trump campaign on the behest of the Obama administration — a theory that the president has now wholly embraced — millions of cable news viewers flipped the channel to Fox, giving the network a clear ratings win for the day.
According to Nielsen, Fox News dominated during the 8 PM to 11 PM primetime time slot, averaging 2.817 million total viewers and 604,000 in the key 25-54 demographic. MSNBC finished a fairly distant second in both metrics, drawing an overall audience of 2.097 million and 448,000 in the demo. CNN captured 771,000 total viewers and 276,000 in the demographic.
For the entire day, Fox led the way with 1.501 million viewers overall and 314,000 in the 25-54 metric. MSNBC placed second with 1.027 million total viewers and 226,000 in the demo. CNN pulled in a total audience of 590,000 viewers and 192,000 in the demographic.
Fox News had the two most-watched programs on cable news Tuesday — Hannity and The Ingraham Angle. Hannity topped all of cable news in both total viewers (3.237 million) and demo audience (699,000). Ingraham placed second overall in the demographic (602,000) and total audience (2.708 million). MSNBC's The Rachel Maddow Show finished third in the demographic (563,000) and total viewership (2.672 million).
The top-rated show for CNN, which had a pretty slow day ratings-wise, was the 8 PM hour of Anderson Cooper 360, which attracted 893,000 total viewers and 300,000