'The View' Hosts Crack Up Over Hannity's Late-Night Trump Calls: Sean Is Trump's 'Work Wife'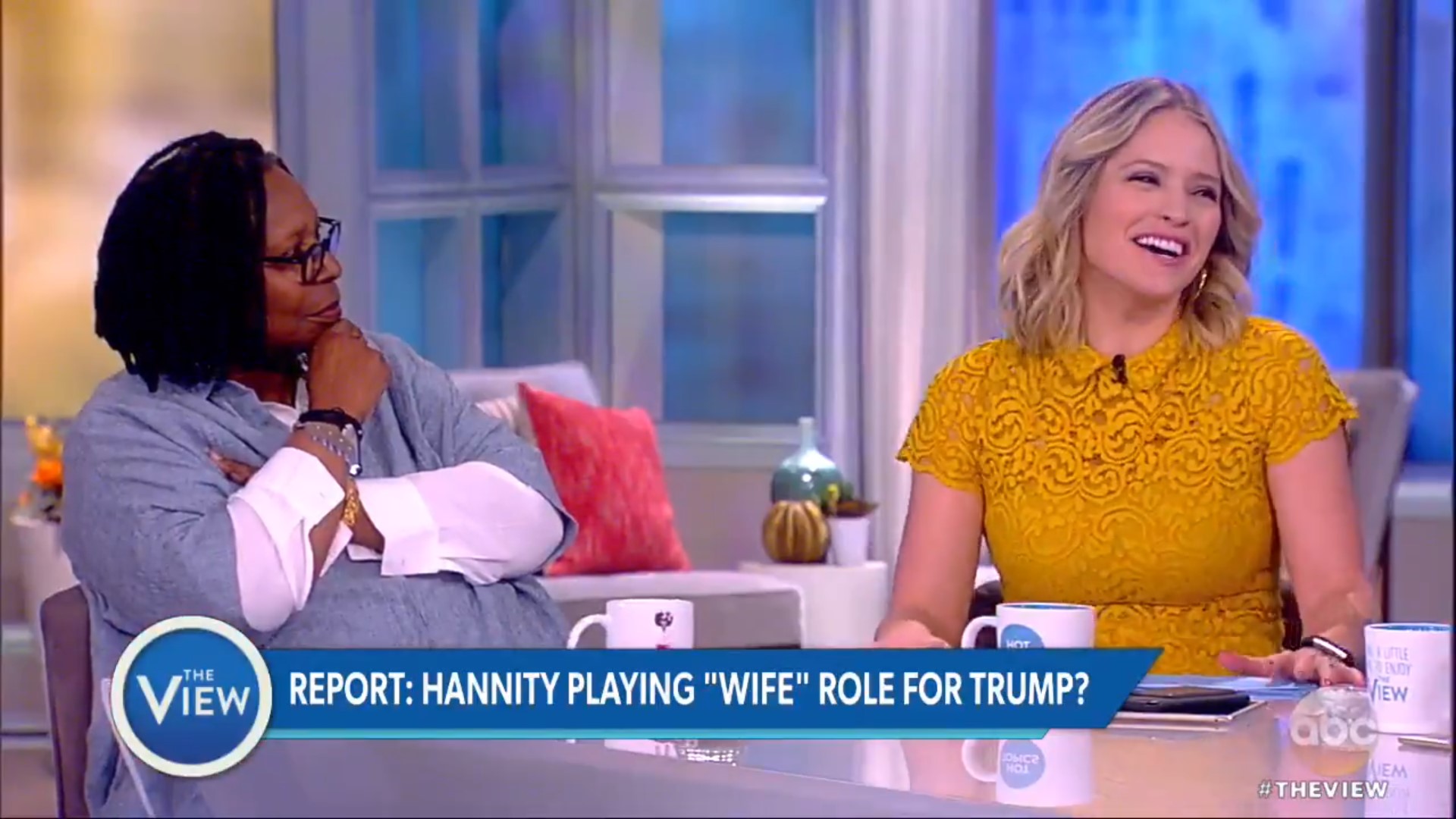 In the wake of New York Magazine Olivia Nuzzi's in-depth and highly entertaining piece on Fox News host Sean Hannity's late-night phone calls with President Donald Trump, the hosts of The View had a little fun at the expense of Sean and POTUS.
At the start of the segment, co-host Whoopi Goldberg said they needed to set the mood before talking about the topic, leading to the set lights dimming and some R&B music playing in the background. As Whoopi explained that Hannity and Trump dish about their ratings and Russia, fellow co-hosts Sunny Hostin and Sara Haines began dancing to the music.
"Does this relationship confuse you at all or concern you?" Goldberg asked the panel.
"I wonder if Vladimir Putin knows," Joy Behar snarked. "That's his real boyfriend!"
Haines then chimed in, stating the president "has a work wife, and her name is Sean Hannity," causing the rest of the table to laugh.
Behar jumped back in to say that while the president is constantly railing about leaks to the press, "this is really the major leak."
She continued, "Think about it. The president is telling him, and then he is saying it on television. That's the leak right there."
Watch the clip below, via ABC.
TRUMP AND HANNITY'S LATE NIGHT CHATS? The president and the Fox News host are reportedly said to have late night phone calls with each other most weeknights — the co-hosts give their take. pic.twitter.com/uaC1lPI8mL

— The View (@TheView) May 14, 2018