Less Than Four Hours After New Yorker's Bombshell, New York AG Schneiderman Resigns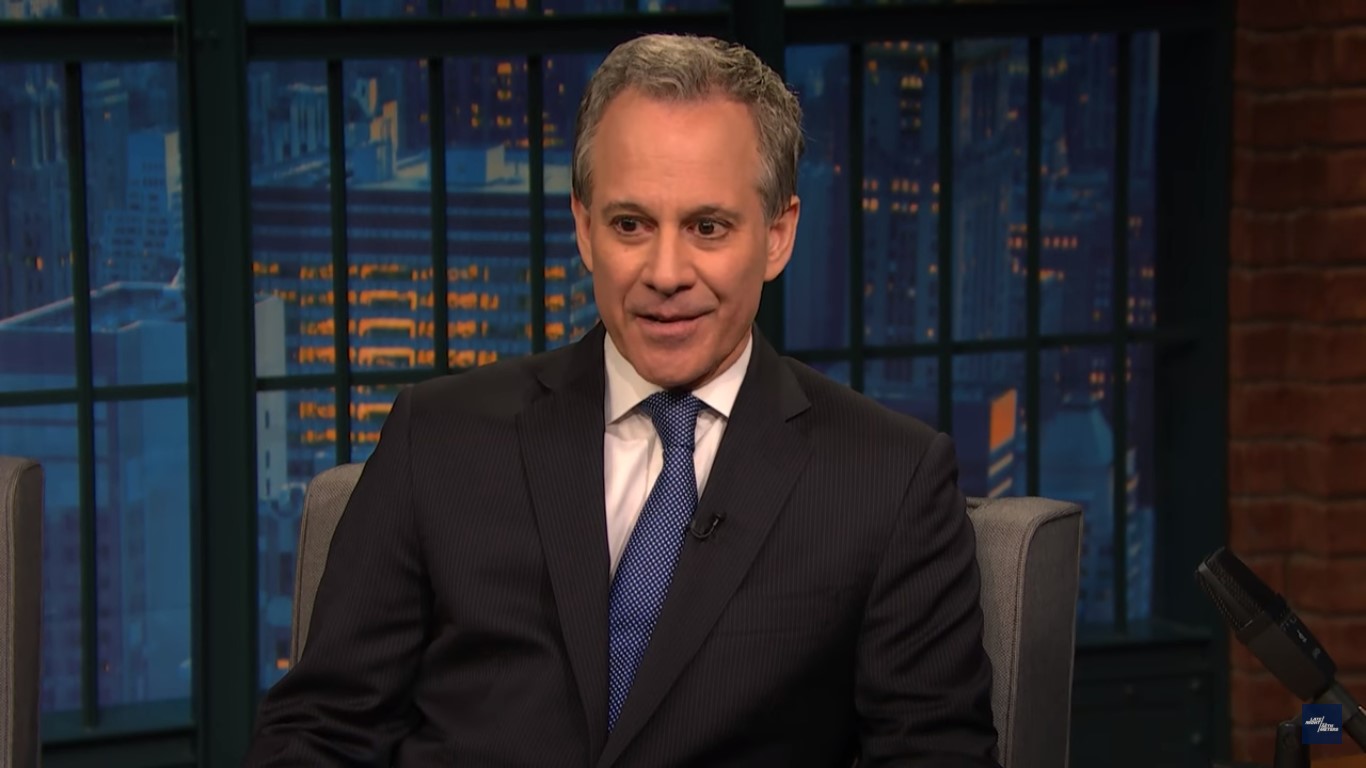 Ronan Farrow has done it again.
Months after jumpstarting the #MeToo movement with his blockbuster reporting on one-time Hollywood heavyweight Harvey Weinstein, the investigative reporter dropped another absolute bombshell. His New Yorker piece with Jane Mayer that came out early Monday evening revealed that four women had accused New York Attorney General Eric Schneiderman of physical abuse.
And the repercussions of the story were felt damn near immediately. While the Democratic AG released a statement denying the allegations and claimed he had only engaged in sexual "role-playing," high-profile New York Democrats called on Schneiderman to quit right away. And before you knew it, we got his resignation:
Here's @AGSchneiderman's statement announcing his resignation. pic.twitter.com/BnarfftBFQ

— Jon Campbell (@JonCampbellGAN) May 8, 2018
That is when you know a story has hit its mark. When the subject in question calls it quits the same day it comes out.
Schneiderman had made himself out to be a champion of women's rights and the #MeToo movement, which is what helped lead to his downfall Monday night. Per the New Yorker story:
"Schneiderman's activism on behalf of feminist causes has increasingly won him praise from women's groups. On May 1st, the New York-based National Institute for Reproductive Health honored him as one of three "Champions of Choice" at its annual fund-raising luncheon. Accepting the award, Schneiderman said, "If a woman cannot control her body, she is not truly equal." But, as Manning Barish sees it, "you cannot be a champion of women when you are hitting them and choking them in bed, and saying to them, 'You're a fucking whore.' " She says of Schneiderman's involvement in the Weinstein investigation, "How can you put a perpetrator in charge of the country's most important sexual-assault case?" Selvaratnam describes Schneiderman as "a Dr. Jekyll and Mr. Hyde" figure, and says that seeing him lauded as a supporter of women has made her "feel sick," adding, "This is a man who has staked his entire career, his personal narrative, on being a champion for women publicly. But he abuses them privately. He needs to be called out.""
The details of Schneiderman's alleged actions are horrific. Multiple women claim he strongly slapped them across the face, leaving visible marks. He would choke them during sex and make extremely disparaging and insulting remarks to them. The women described Schneiderman as a heavy drinker who would psychologically manipulate and abuse them on a regular basis. The accounts of the women were backed by numerous friends and associates.
Besides his Harvey Weinstein lawsuit, Schneiderman had been involved in numerous cases and lawsuits pertaining to President Donald Trump. With the AG's sudden fall from grace Monday night, Trump's inner circle did what they do best:
This didn't age well. https://t.co/fEniEHRp77

— Donald Trump Jr. (@DonaldJTrumpJr) May 8, 2018
Self awareness level: 0

Or substantially less than that. https://t.co/GXgFyueKLD

— Donald Trump Jr. (@DonaldJTrumpJr) May 8, 2018
I don't think Eric was the only one lacking self-awareness there, Donny.