CNN's Kirsten Powers: Is Melania Fighting Cyberbullying 'Meant To Drive Us Crazy?'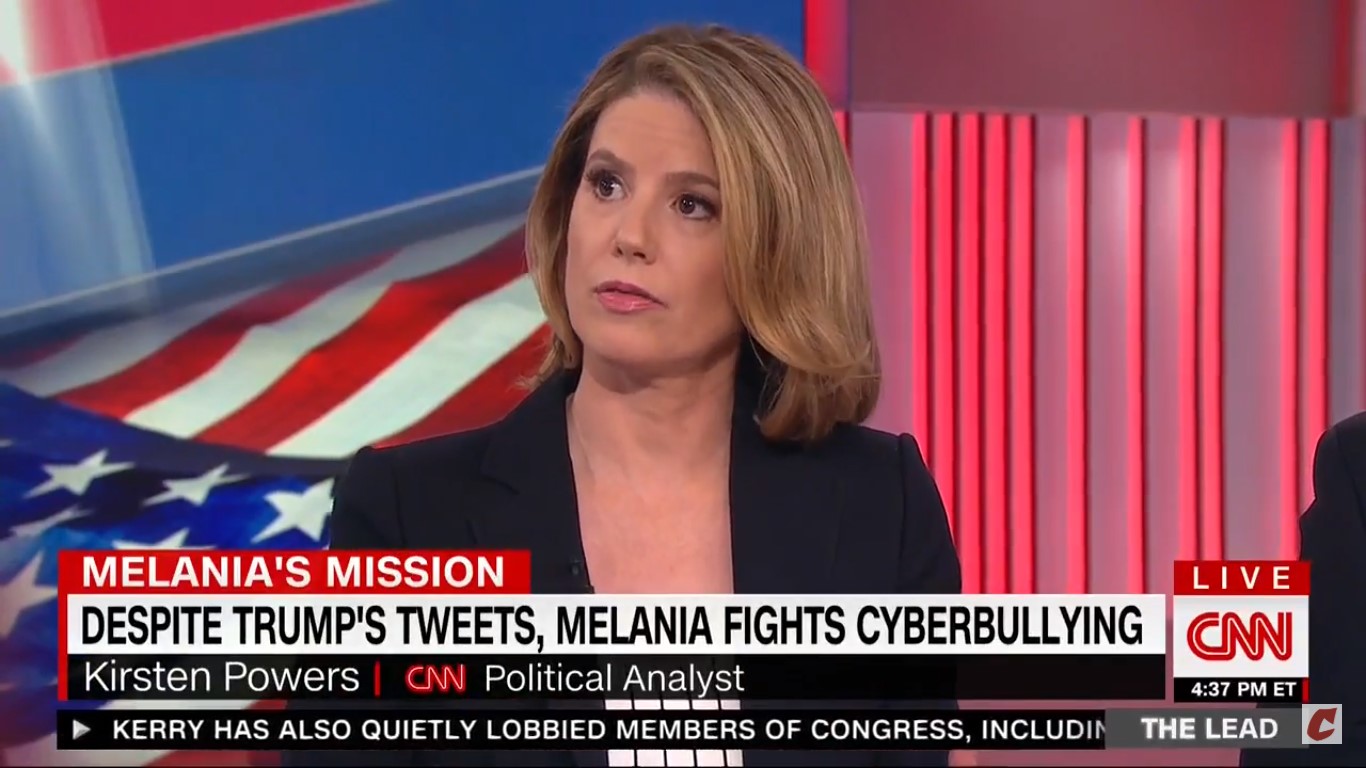 First Lady Melania Trump finally unveiled her platform on cyberbullying nearly a year and a half into the Trump administration. Her initiative, titled 'Be Best,' the first lady said that social media is too often "used in negative ways," all while her tweetstorming husband sat mere feet away.
Hours after Mrs. Trump delivered her 10-minute speech, CNN political analyst Kirsten Powers cut right through the absurdity of the first lady taking on the issue of cyberbullying when her husband might be the worst offender in the country.
"I can't even with this story," CNN host Jake Tapper said to Powers during a segment on The Lead. "This is everything her president — the president does. Whatever compliments you want to give to President Trump…he's not particularly nice in the cyber arena."
"No, he's not," Powers responded. "And so I think — to me, this actually feels like more of this crazy-making stuff. To have the first lady come out and do this thing about cyberbullying when the biggest cyberbully in the entire world lives in the same house with her."
She added, "And so I can't figure out if it is intentionally meant to — meant to drive us crazy or a way for her to talk to him. I don't know what is going on. It is strange. If you need to stop cyberbullying, stop the president."
She would go on to debate with former Trump campaign adviser David Urban over the president's habit of constantly tossing out Twitter insults.
Watch the clip above, via CNN.