CNN's Stelter Says White House Credibility Crisis Isn't New: 'It's Been True Since Day One'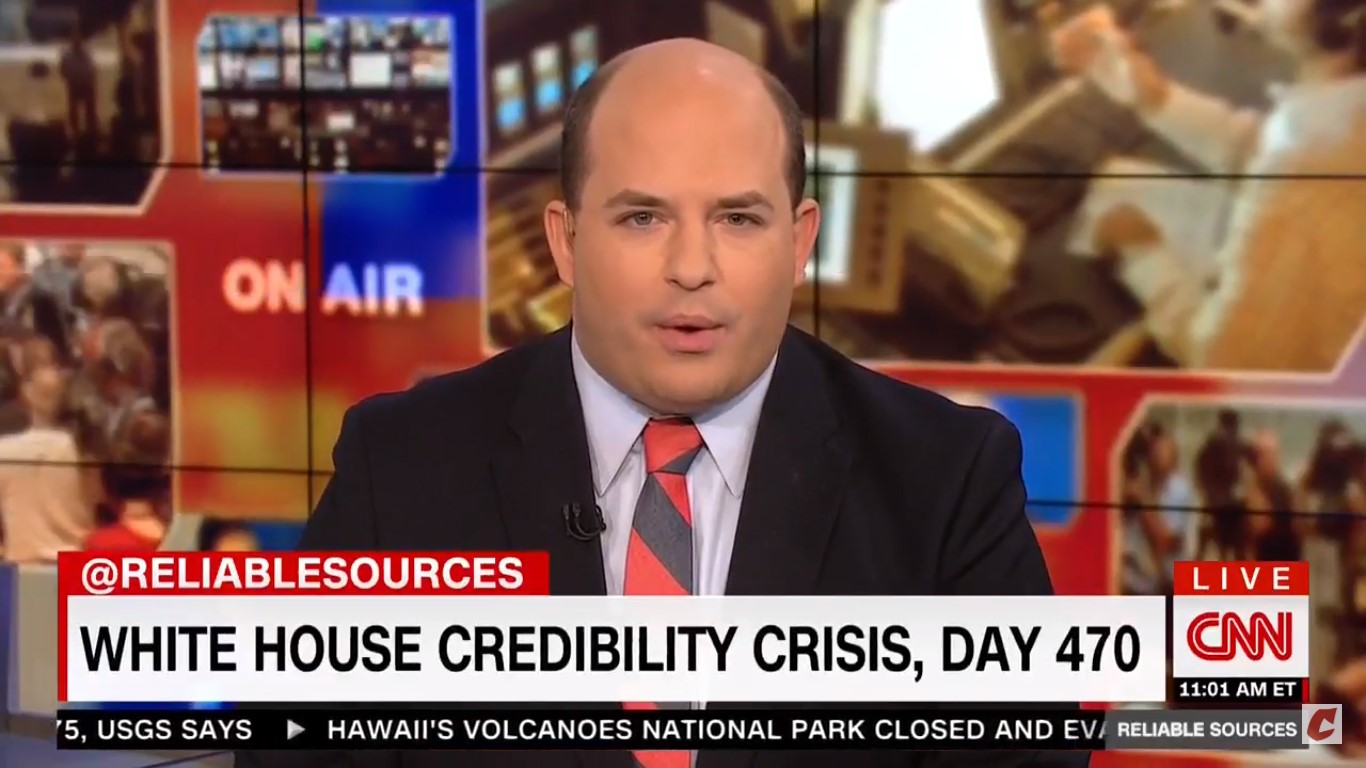 In recent days, reporters and journalists have been questioning whether the Trump White House is dealing with a credibility crisis due to the president's shifting story on the Stormy Daniels hush agreement, causing White House Press Secretary Sarah Huckabee Sanders to tell the press that she can only provide them with the best information she has at the time.
According to CNN senior media correspondent Brian Stelter, however, this shouldn't really be treated like a new phenomenon since this is something the Trump administration has dealt with from the very beginning.
"This week I have to admit I chuckled at some of the banners — some of the headlines — calling this a White House credibility crisis," Stelter said at the top of Sunday's Reliable Sources. "I mean, that is true. That's objectively true. It is a crisis, but it's been true since day one."
He continued, "Reporters are always trained to cover what's new, what's different. What do you have? What's happening? Trump's fibs are not new. He's been behaving this way his whole life. Heck, Trump entered politics on a lie about President Obama."
The CNN host went on to note that what is new now is that reporters are now "revealing Trump's lies one by one." He pointed out that while Daniels is now a household name, it is only because of the reporting by the Wall Street Journal to uncover the story of her NDA that the story blew up. Stelter also highlighted the recent NBC News story about Trump's former doctor being raided by the president's ex-bodyguard, leading to the revelation that Trump dictated the infamous 2015 doctor's letter boasting about Trump's "astonishingly excellent" health.
He ended his monologue by noting that there are folks who do not think it is journalists' job to call out the president's lies, playing a clip of CPAC organizer Matt Schlapp making that exact point.
Watch the video above, via CNN.