Fox News' Brit Hume: 'Trump Is A Manchild'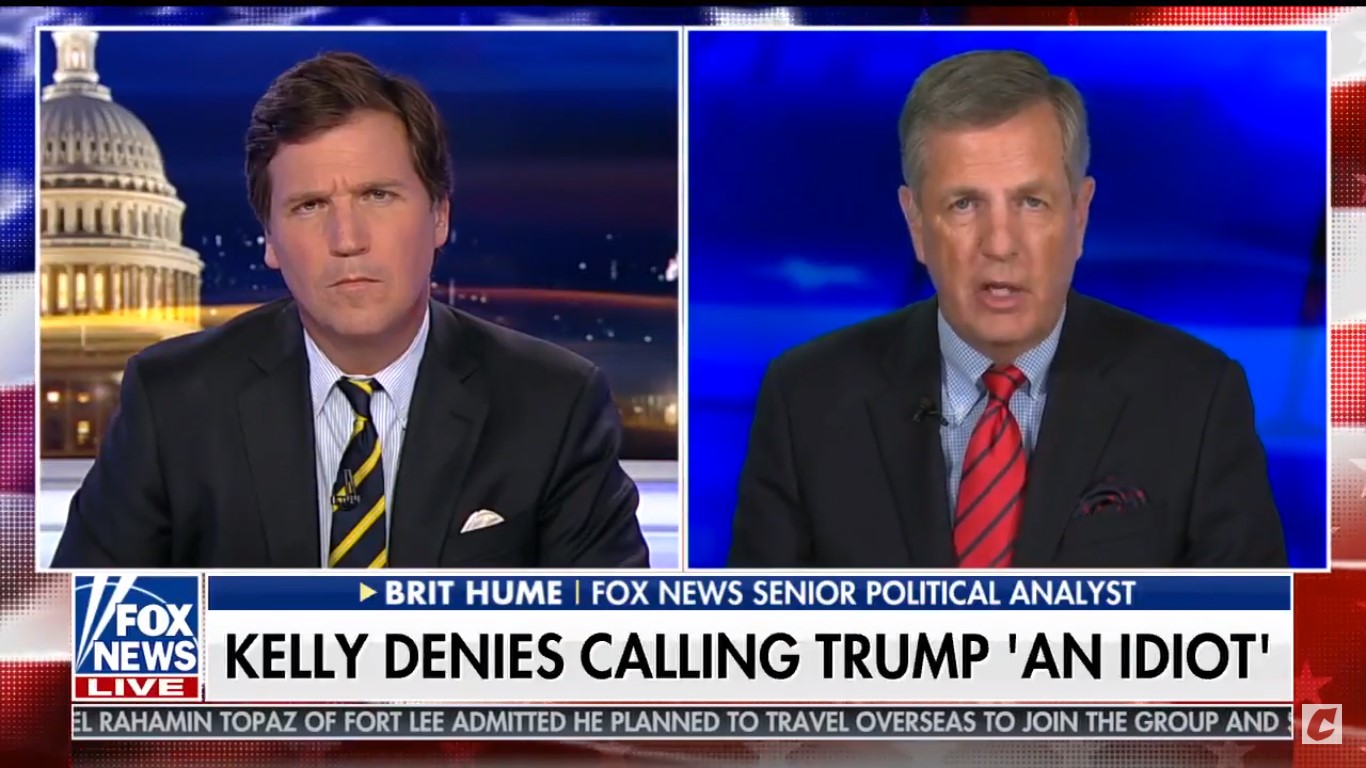 It was reported earlier this week that White House Chief of Staff John Kelly repeatedly referred to President Donald Trump as an "idiot" while personally casting himself as the savior of the country. Shortly after the story came out, Kelly called the report "total BS" and that the president thinks the same.
During a segment Tucker Carlson Tonight, Fox News senior political analyst Brit Hume discussed whether or not these stories are accurate with host Tucker Carlson. Asked by Carlson if he thought these stories were being planted by Kelly's enemies to bring him down, Hume answered in the affirmative. And he explained why he thought the allegations would be effective.
"They have come into me, at least the earmarks of stories planted by his enemies because if you're trying to bring down Kelly, right, how would you do that? You would make Trump furious with him," Hume expounded. "You put the word out that he has from time to time referred to him as an idiot."
The longtime Fox Newser then stated that he could understand why a career military man like Kelly would have difficulty dealing with the president. Why?
"Trump is a manchild," Hume explained. "He does what he wants a lot of the time. Sometimes to his own detriment."
He went on to present the rest of his theory to Tucker:
"He might infuriate you and you might under your breath or maybe in a room full of aides the guys being an idiot about this. You would leak that not to hurt trump. You would leak that to hurt Kelly, which is how it looks to me. I don't know, of course. Only people know that are the people who know who the sources are."
Carlson ended the segment by saying Kelly seems like "a very decent man and an effective chief of staff."
Watch the clip above, via Fox News.