Mike Pence Kisses Up To Joe Arpaio, Calls Him A 'Tireless Champion' Of The 'Rule Of Law'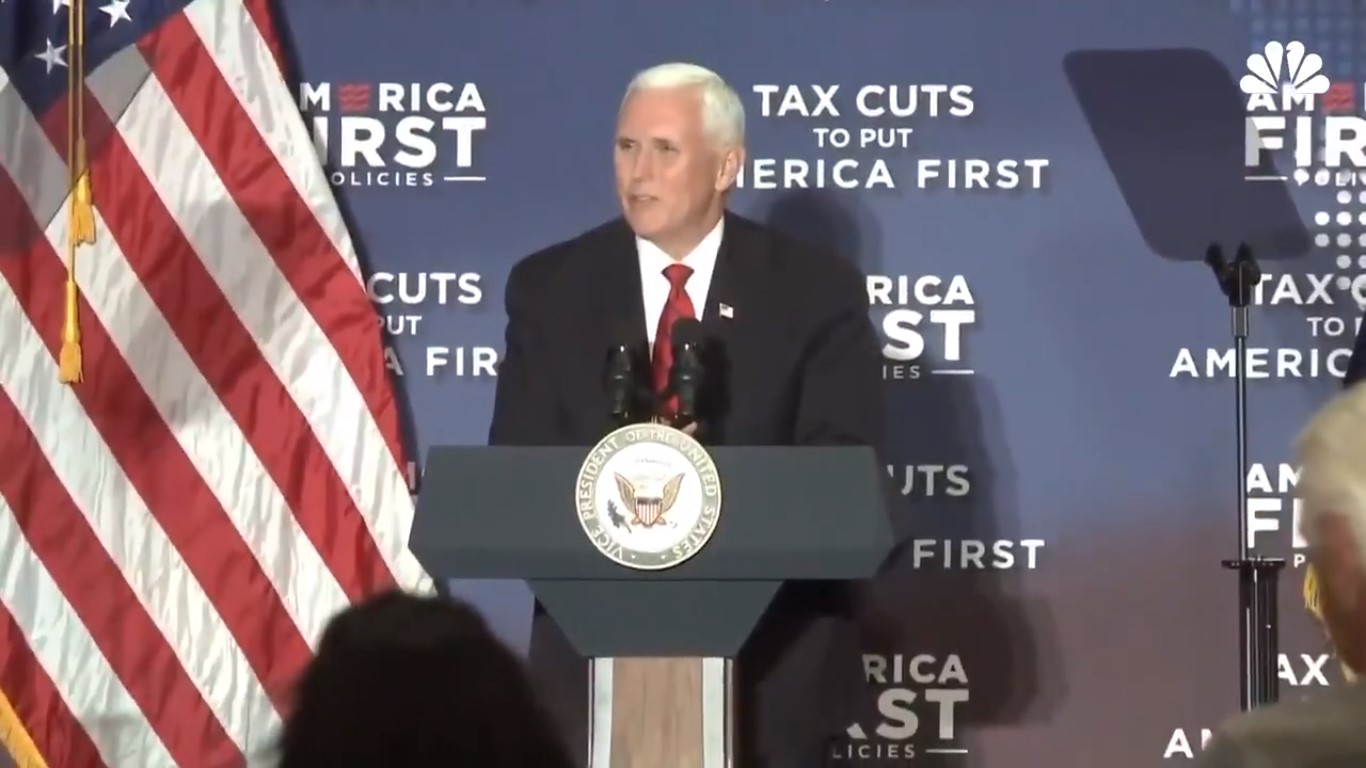 During a tax policy event in Arizona on Tuesday, Vice President Mike Pence recognized former Maricopa County Joe Arpaio and he made sure to call him out while throwing a whole lotta praise the controversial ex-law enforcement official's way.
"A great friend of this president," Pence said upon noticing Arpaio, who is currently running in the Arizona Senate GOP primary. "A tireless champion of strong borders and the rule of law who spent a lifetime in law enforcement."
Hmmm, tireless champion of the rule of law? Just to refresh your memories, Arpaio was convicted of criminal contempt of court in July 2017 for willfully violating multiple court orders to stop his subordinates from detaining people solely because they were suspected undocumented immigrants. Weeks later, President Donald Trump would give Arpaio a pardon, something that would prove to be highly controversial.
The veep concluded his recognition of Arpaio by saying he was "honored" to have the ex-sheriff there.
Meanwhile, one wonders from a purely political perspective what the hell Pence is doing. If the Trump administration gets behind Arpaio in the GOP primary race, Republicans can pretty much kiss their chances at retaining the Senate seat goodbye as Arpaio is absolutely toxic in a general election there.
Watch the clip below, via NBC News.
"I'm honored to have you here."

Vice President Mike Pence recognizes ex-sheriff Joe Arpaio during a tax policy event in Arizona, calling Arpaio a "tireless champion of strong borders and the rule of law." pic.twitter.com/tzmS3sKPnN

— NBC News (@NBCNews) May 1, 2018