Mike Pence's Ancestral Home Invites Him To Ireland: LGBT Community Not Happy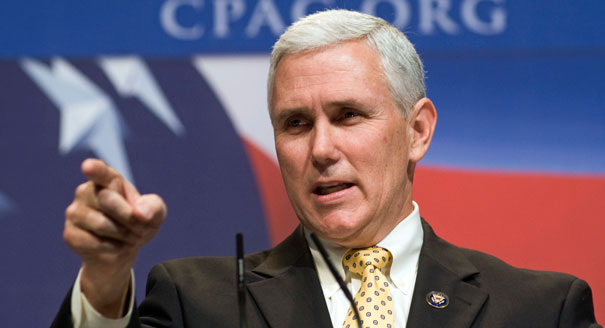 Many US presidents and vice-presidents have claimed Irish ancestry and now a small town in Ireland is claiming Mike Pence as one of their own. The town of Tubbercurry, County Sligo wants Pence to visit. According to reports, one of Pence's ancestors came from the area.
The vice-president elect's grandfather, Richard Michael Cawley, came from the small town of Doocastle near modern day Tubbercurry in the west of Ireland. Cawley emigrated to America in 1923. Now the local chamber of commerce wants Pence to visit his ancestor's homeland.
Ireland's LGBT community will not react well to the invitation or any visit by the outgoing governor of Indiana. Pence supported 'gay conversion therapy' during his congressional career and passed laws seen as anti-LGBT during his term as governor. Pence was forced to soften his stance on a 'religious freedom' law that allowed business owners to refuse service to LGBT people.
Ireland recently voted to allow same sex marriage and is widely seen as a safe place for LGBT people, as is most of western Europe. Iris LGBT website The Outmost called Pence an 'LGBT enemy'. Any visit from either Pence or Donald Trump would see protests from members of the LGBT community and many others who are opposed to their policies. Polls showed Hillary Clinton was the overwhelming choice of Irish citizens.
Many US presidents have visited Ireland and claimed Irish ancestry. The most recent is President Obama, who visited the small town of Moneygall early in his term. Moneygall now boasts a 'Barack Obama Plaza', consisting of a restaurant and a gas station.