Giant Donald Trump Effigy Burned For British Bonfire Night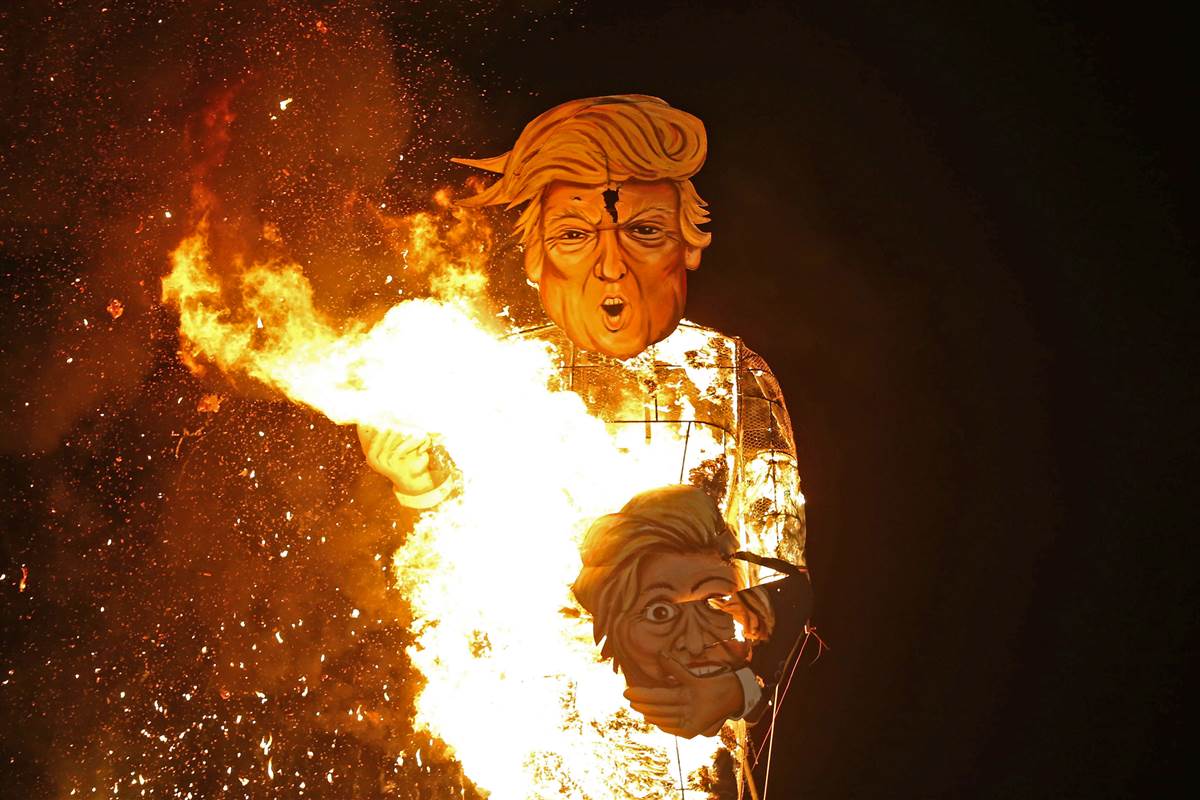 With just two days before the 2016 presidential election, one English town has decided to send its own message to American voters. The people of Edenbridge in the United Kingdom burned an 11-meter tall effigy of Donald Trump last night as part of a traditional celebration.
The image of Trump was set on a bonfire as part of annual celebrations that take place throughout the UK on November 5th. Bonfire Night commemorates the defeat of a plot to blow up the British parliament and kill King James I in 1605. The night is often used to poke fun at politicians.
Edenbridge, in southern England, usually burns a prominent figure on November 5th, guaranteeing a place in the next day's news. The locals have burned effigies of British Prime Minister Tony Blair, who led the UK into the Iraq War with US President George W. Bush, and FIFA president Sepp Blatter, widely known for corruption in international soccer.
Burning effigies is generally considered a way to make a joke about current politicians and news stories. While burning effigies in the US often carries very negative connotations, it is a popular tradition in Britain and is seen as harmless fun.
Trump beat other options for the Edenbridge bonfire, including very unpopular British figures of the past year. Notably, Trump was depicted holding Hillary Clinton's head under his arm.