#NeverTrump Senator Deftly Subtweets Ted Cruz Following Donald Trump Endorsement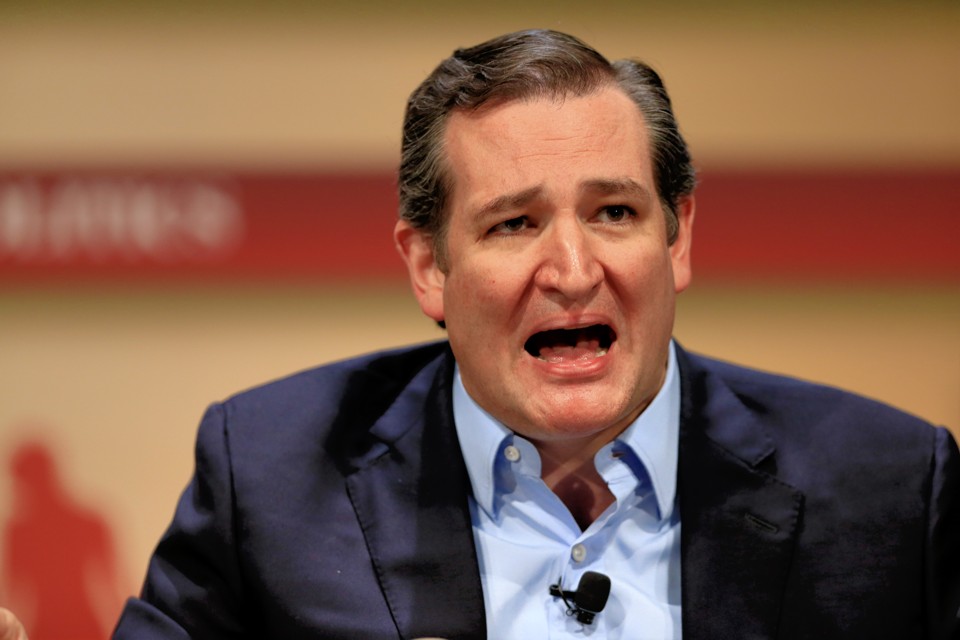 The big political news Friday was the endorsement of Donald Trump by GOP primary opponent and son of man Trump accused of killing JFK, Sen. Ted Cruz (R-TX). Two months after Cruz set fire to the Republican National Convention when he told his supporters to vote their conscience while refusing to endorse the GOP nominee, the Texas Senator bent the knee and kissed the ring.
While Cruz was already only one of a handful of Republicans in the Senate who had not backed the real estate mogul prior to his backtrack, there are still some holdouts. One of them sent a message late Friday afternoon while also sending a not-too-subtle message to Cruz about the meaning of #NeverTrump.
#FridayFeelinghttps://t.co/83XKXaa157

— Ben Sasse (@BenSasse) September 23, 2016
You have to give it to Ben Sasse. His Twitter game is on point. So good, so cold.
As far as Cruz's about-face, it really shouldn't be all that unexpected. If there is one thing you should know about Ted Cruz, is he's going to do what he thinks at the moment is going to politically benefit Ted Cruz. He is utterly transparent about it. Any thought that he is really some kind of man of principle is plain laughable.
Early in the GOP primary, he cozied up to Trump with the hopes he could wait out other candidates. Later, he went after Trump and hit him when he became Trump's biggest competition. At the end of the primary, he was fully attacking Trump as an "amoral" and dangerous candidate. During the convention, with his eyes towards 2020, he made his 'principled' stand, feeling Trump would in all likelihood lose.
Now, he'll kneel before the Cheeto Zod not because he wants to support Trump, and not even necessarily because he thinks Trump can win (the polls that had gotten momentarily close are now moving Hillary's way again). No, he wants to get back into good graces with the RNC after Reince Priebus made his threat to the holdout GOP primary candidates on the PLEDGE. He doesn't want to risk a 2018 primary challenger in his Senate race, and he especially doesn't want any issues when he inevitably runs for POTUS again in 2020.
The ham-handedness behind all of Cruz's opportunistic moves led to MSNBC's Chris Hayes to come up with the perfect description for Cruz's political strategy Friday night — incompetent cravenness.