Ted Cruz To Endorse Man Who Made Fun Of His Wife And Said His Dad Killed JFK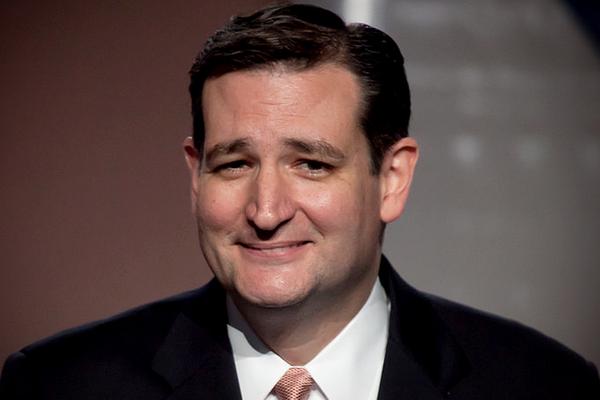 After all the talk about sticking to one's principles, about voting your conscience, about staying true to oneself, it appears Ted Cruz is going to grovel like all the other Republicans and endorse Donald Trump.
Politico reporting that Cruz will announce supporting nominee who pushed rumors of his father/Oswald/JFK: https://t.co/N9hMvE6PAz pic.twitter.com/YkHOzGnRFG

— Sopan Deb (@SopanDeb) September 23, 2016
Now, mind you, during the final weeks of the GOP primary, when it was really down to Cruz and Trump for the nomination, the real estate mogul pulled out all the stops on the Texas Senator. Besides going birther on Cruz regarding his Canadian birth, he retweeted an unflattering image of Cruz's wife Heidi, comparing her in a negative way to Melania Trump. He also mentioned Heidi's derisively occupation with Goldman Sachs.
But it was Trump's insinuation that Rafael Cruz, Ted's father, was involved in the assassination of John F. Kennedy that would have seemed to be a bridge too far in terms of Cruz ever coming around to support Trump. The Republican lawmaker even said as much after he essentially burned the Republican National Convention down when he refused to endorse Trump in his RNC speech this summer.
But, now that it appears that the former reality TV star has a shot at winning the election in November, the ever-opportunistic Cruz has apparently decided to offer the olive branch in case Trump is actually in the White House come January.
In the end, if anyone ever expected anything else from Ted Cruz, you don't know Ted. This is who he is and how he operates.