"Where Is Martin Luther King Today?" White GOP Rep Blames Obama For Charlotte Protest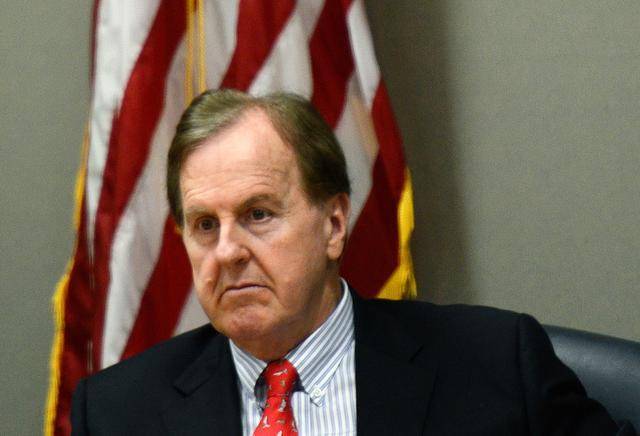 While all three cable networks were delivering an uninterrupted livestream of the Charlotte protests Wednesday night in the desperate hope of some glorious riot porn, it was just a matter of time before a conservative white dude invoked Martin Luther King while chastising the black community.
Calling into CNN Tonight, Rep. Robert Pittenger (R-NC) spoke to anchor Don Lemon about the shooting death of Keith Lamont Scott and the second day of sometimes violent protests that have occurred in Charlotte, North Carolina. With CNN providing a live look at the scene, Pittenger immediately pulled out his MLK trump card because that's what all right-wingers do when talking about racial disparity, police violence and black folks protesting.
"What we see now is just totally unacceptable. Where is Martin Luther King today? Where is the spirit of Martin Luther King? We cherish him and his memory every February, and we honor him, and yet, where is the spirit of that?"
(Ummm, MLK's birthday is in January. Black History Month is February. I know, I know…very confusing.)
The GOP lawmaker moved on from there, aiming his blame for the ongoing protests at President Obama and Attorney General Loretta Lynch. Describing both as leaders that the black community is supposed to look up to, Pittenger complained that neither had given a "thoughtful" or "measured" response to African-Americans. He also went after other black leaders, criticizing them for not telling demonstrators to protest quietly and gently. (But not like Colin Kaepernick, y'know.)
NC Rep Robert Pittenger is on CNN lying.Thats the problem. Too many people sworn in to protect citizens are blatantly LYING to us

— Tariq Nasheed (@tariqnasheed) September 22, 2016
And, just to put the cherry on top, Pittenger insisted that there was no racism or racial discrimination involved when it came to police shootings. Hell, this last one involved a black cop. And the Charlotte police chief is black too! (Though he couldn't remember his name.) So Pittenger would really, really, really appreciate it if all you black people would stop crying about racism, OK?
Image via Charlotte Observer