Donald Trump Spent His Charity's Money On A Huge Portrait Of Himself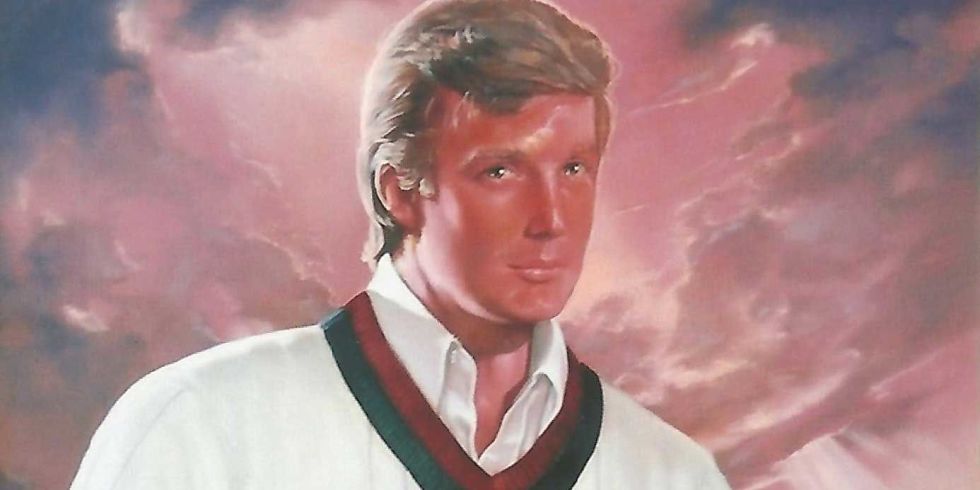 Donald Trump has claimed many times that he has given 'millions' to charity. But journalists have found little evidence of charitable giving. Now a Washington Post investigation into the Trump Foundation has found that Trump used $20,000 from the foundation to buy a portrait of himself.
The six foot portrait has become famous since Trump started running for president. The portrait shows Trump as he would probably like to be seen. He is depicted as a sportsman in a heroic pose. But the picture was purchased using money from Trump's charity.
Washington Post reporter David Fahrenthold has been tracking Trump's charity spending and studying the Trump Foundation for some time now. Fahrenthold hasn't found much actual charitable giving from Trump or his foundation.
"In tax records, the last gift from Trump was in 2008," Fahrenthold said. "Since then, all of the donations have been other people's money — an arrangement that experts say is almost unheard of for a family foundation." This essentially means that Trump's charity accepts donations from other people and doesn't spend the money on charitable causes.
The Foundation has not only spent money on thing that only benefit Trump but it may have been misleading the IRS. "In five cases, the Trump Foundation told the IRS that it had given a gift to a charity whose leaders told The Post that they had never received it. In two other cases, companies listed as donors to the Trump Foundation told The Post that those listings were incorrect."
It was the Trump Foundation that gave an illegal donation to Florida's attorney-general Pam Bondi. The Foundation was fined because charities are not permitted to spend money on political donations.