Hillary Clinton Trolls Gary Johnson: "Well, You Can Look On The Map And Find Aleppo"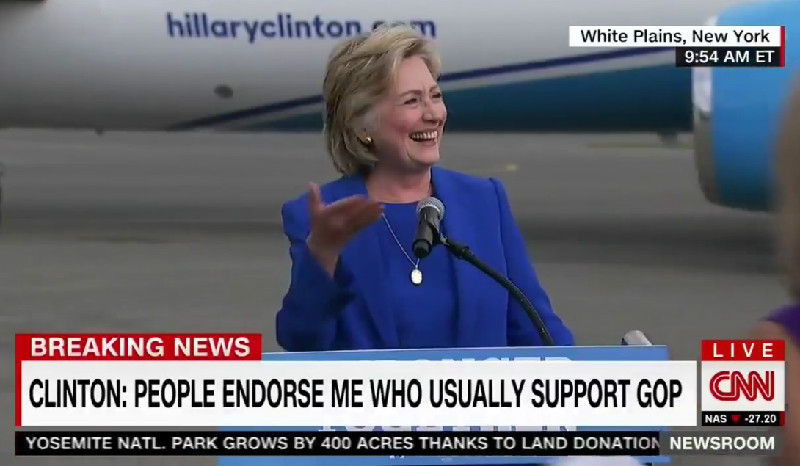 Well, that didn't take long.
Shortly after Libertarian candidate Gary Johnson crashed and burned on live TV, Democratic nominee Hillary Clinton was asked her thoughts during a press conference Thursday morning. (Of course, to some in the media, this didn't count as a press conference because it was just a 'gaggle' or something.) The former New Mexico governor asked "What is Aleppo?" during an interview on Morning Joe, leading to immediate widespread ridicule.
With just the right amount of snark, Clinton trolled Johnson about the gaffe, obviously already aware of it happening when asked by the press.
"Well, you can look on a map and find Aleppo."
And that, as they say, was that.
Considering that just the night before, Hillary had to endure repeated grilling over her email server during the Commander In Chief Forum while Matt Lauer gave Donald Trump a tongue bath, I'm sure she was more than happy to have a little fun at someone else's expense Thursday morning.
Below is video of the comment:
.@HillaryClinton just snarked at Gary Johnson's Aleppo #Fail#WhereIsAleppo pic.twitter.com/7qzw5XALsZ

— Raw Story (@RawStory) September 8, 2016