In The Age Of Trump, It's Perfectly Acceptable To Tell A Woman You Hope She Gets Raped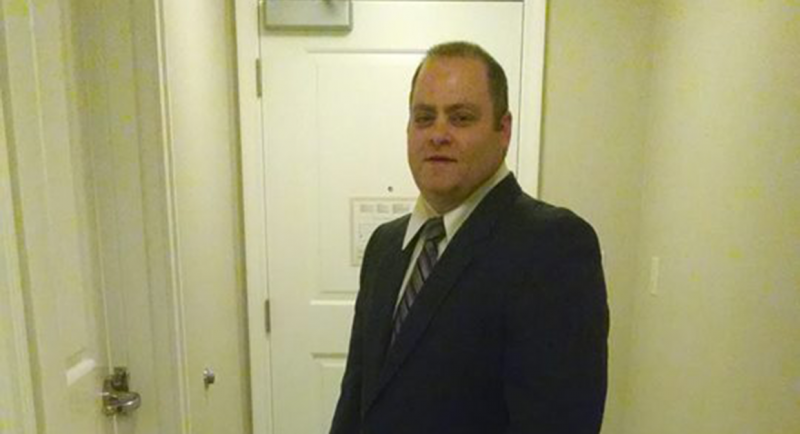 On Monday, Daily Beast reporter Olivia Nuzzi had the temerity to share an article about Donald Trump's ex-wife Marla Maples on her Facebook page. Shortly after, Mike Krawitz, a perennial political also-ran in South Jersey who apparently idolizes The Donald, gave some very thoughtful feedback to Nuzzi.
This man who wants me to be raped today was a Republican candidate for office in NJ https://t.co/NgxtjOTaJ9 pic.twitter.com/H31Q5VmXVc

— Olivia Nuzzi (@Olivianuzzi) September 5, 2016
Oh, nothing much here. Just a dude wishing a young woman would get raped that same day for placing an article on her social media account.
Now, we all know how this works. Billy Bad Ass claimed that he was the victim of hacking, with his local Republican Party originally defending his bullshit story.
"The executive board of the WDGOP does not condone any repulsive, threatening, or demeaning rhetoric in any social media form or otherwise. "We are in the process of contacting Twitter for confirmation that someone hacked his account and posted his facebook thumbnail on the hacked twitter entry."
Of course, he posted those comments to Facebook, not Twitter, and Nuzzi highlighted the fact that Krawitz had a history of harassing her online, tossing all violent, misogynistic comments her way for over a year. In a piece about the ordeal Tuesday, Nuzzi quoted some of Krawitz's other grammatically laughable comments.
"Olivia. You. Call. Yourself. A. Journalist. ?" he asked on December 9, 2014, in response to my story about the impending collapse of the Trump Taj Mahal. "I. Invite. Olivia. To. Contact. Me. So. I. Can. Show. You. Around. The. Taj. Mahal. I'll. Pay. For. Everything. Mike." He left his phone number.
A year later, he was still at it. "Stupid Olivia. go back up Obamas. Ass. :)" he said on December 11, 2015.
And on August 10, 2016, he said, "How's. The. Gun. Crime. In. Democrat. Chicago. Olivia. You. Ugly. Stupid. Cunt. :)"
Krawitz's long history of posting grammatically unsound comments of this nature on my Facebook page makes it difficult to believe his claim, and the claim of the West Deptford Republican Party, that he was hacked on Monday.
As Nuzzi herself would highlight in her article, bullying — especially to women — has become sort of a sense of pride among the Trump-supporting males of the far-right. With a racist, sexist, silver spooning reality TV star now a major party's presidential candidate, and actually leading some national polls, it's no wonder that they now feel emboldened to be all 'politically incorrect' on a day-to-day basis. They're now convinced this is REAL AMERICA.
It isn't just OK to wish sexual assault on a female journalist. In the case of Michelle Fields, who had the audacity to complain and ask for an apology after getting manhandled by then-campaign manager Corey Lewandowski, it is acceptable to not only harass a woman online, but to call her with death threats.
Or, if you are actress Leslie Jones, and your greatest sin is being a black woman who starred in the female-centric reboot of Ghostbusters, well then you deserve to get called an ape and run off of Twitter because a Breitbart writer thinks it's funny. Furthermore, because said Breitbart dude was banned from Twitter for directing thousands to insult you, you also deserve to have your website hacked and nude photos of you posted.
And, if you just so happen to write a story about Trump's wife that Trumpkins don't like, then it is imperative that you have a torrent of anti-Semitic abuse hurled your way for days on end. And the Trumps don't even have to apologize to you or ask for their supporters to stop harassing you. YOU BROUGHT IT ON YOURSELF!
This is what the Age of Trump has wrought. It is likely here to stay, regardless of what happens in November. This is the real legacy of Donald J. Trump.
Image via Facebook