Ben Affleck Reveals Via Twitter The Newest Villain In The Upcoming Batman Movie
Details on the upcoming solo Batman movie have been pretty scarce. All we know is that it exists, and that Ben Affleck will be returning to don the cape and cowl. While I personally didn't like Batman v. Superman: Dawn of Justice, I like many others couldn't help but love what Affleck brought to the table as Batman. With "Batfleck" returning for a possible trilogy of new Batman films, I'm pretty excited!
However, as I said, details on Ben Affleck's next Batman adventure are pretty slim, and so far Warner Bros. has been keeping focus on their two upcoming superhero films – Justice League and Wonder Woman.
That's all well and good, it makes sense to promote the hell out of the two huge movies you've got coming out next year, but fans have been hoping and praying that ANY news about the solo Batman film would come out. Finally, our prayers have been answered! Ben Affleck recently released a rather interesting video on his Twitter.
— Ben Affleck (@BenAffleck) August 29, 2016
The video, released early this morning, featured iconic DC villain Deathstroke walking towards the camera. The footage, which looks a lot like test footage of some sort, sent fans into a frenzy, begging Affleck to elaborate on this cryptic tweet.
Of course, Ben Affleck didn't say much after posting the tweet, but thanks to a report by TheWrap, we may know why he tweeted out this specific video. The media website is reporting that Deathstroke, a.k.a Slade Wilson, will in fact the be the villain for the first solo Batman movie.
Now, you should obviously take this with a grain of salt, as nothing's been officially confirmed yet. But it would make sense for Deathstroke, one of Batman's most notorious villains, to show up in the Caped Crusader's first DCEU solo venture.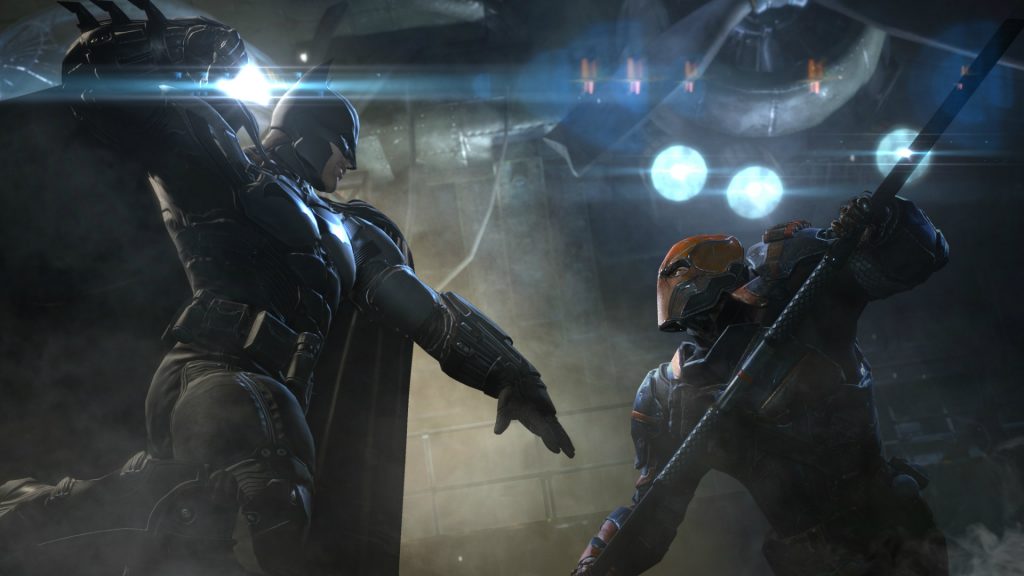 Of course, this begs the question of whether or not any other Batman villains will show up in the solo film. It'd probably be best for DC to not fill their film with too many villains, as so many superhero films do these days. However, one would argue that they should at least make room for villains like Deadshot and Joker, the latter of which is Batman's greatest foe of all time. Surely having the title of "Batman's greatest foe" would secure you a spot in his first solo movie right?
Well, with Will Smith's Deadshot currently in Belle Reve Prison until further notice (that "further notice" most likely being Suicide Squad 2), and with Jared Leto being…less than happy with Warner Bros. right now, it looks like Deadshot is the solo Batman film's best bet.
I'm not complaining. In fact, I'm really excited to see Deathstroke on the big screen. We've seen Batman and Deathstroke face off in the comics, TV shows, animated films, video games, and more, but we've never seen them fight in a live-action theatrical movie. Hopefully the solo Batman movie doesn't suck, because I'm more than ready to see Batfleck take on Deathstroke for a full two hours!