John Oliver: Trump's Sarcasm Excuse Is 'A Douchebag's Apology'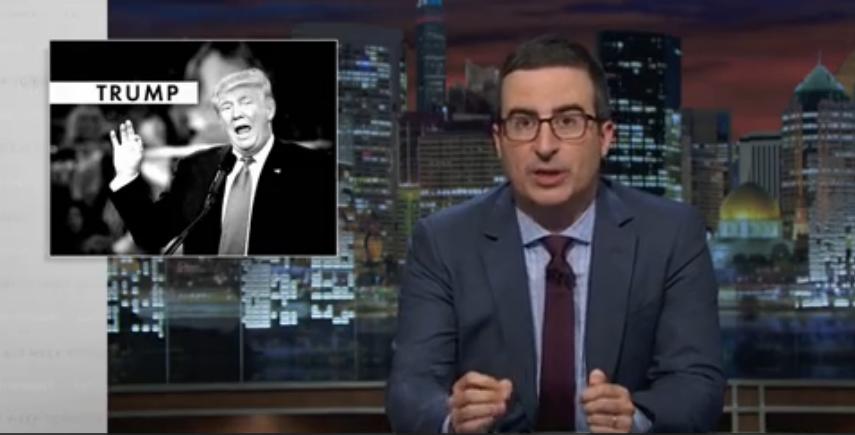 Last Week Tonight's John Oliver attacked Republican presidential candidate Donald Trump for his claim that Barack Obama and Hillary Clinton founded ISIS. Oliver wondered why Trump first walked back his claims by saying he was being sarcastic and then walked back his sarcasm.
"Sarcasm is a bullshit excuse. It's the douchebag's apology" Oliver said. He also played a excerpt from a radio interview where Trump was given at least two chances to clarify what he said but insisted that Obama was the founder of ISIS. "He's so insistent. He's like a guy drowning but waving off a lifeboat."
"What are you doing? What are you doing?" Oliver asked in desperation before moving to a clip of Trump's claims about vote rigging. "If you look out of your window in November and see Four Horsemen of the Apocalypse, you'll know, oh shit, they've just called Florida," Oliver said.
You can watch the segment below.