Fox News First Confirms, Then Walks Back, Then Denies That Roger Ailes Is Out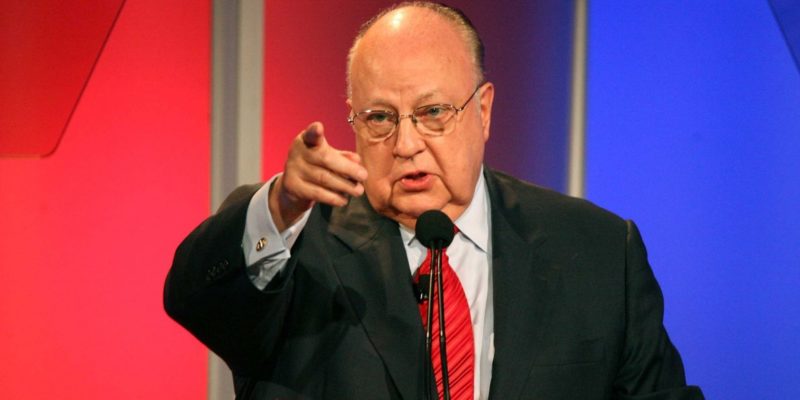 A day after it was reported that Rupert Murdoch and his sons had decided to shitcan Fox News chief Roger Ailes, and hours after New York Magazine's Gabriel Sherman published a damning article stating that Megyn Kelly had been sexually harassed by Ailes, it was confirmed by multiple sources that the network exec is officially gone. (In typical Fox News fashion, the network then walked back the confirmation.)
According to a document first obtained by the Drudge Report — they've since deleted it — the 76-year-old Republican kingmaker will receive a hefty $40 million severance for departing his post amidst allegations of sexual harassment brought up by recently fired host Gretchen Carlson. Murdoch, CEO of News Corp, which owns Fox News, retained renowned law firm Paul, Weiss to investigate the claims, and it appears they found some fire to go with that smoke.
Over the past couple of weeks, since Carlson had filed a lawsuit against Ailes stating that she was fired in retaliation for not sleeping with the boss, Ailes has whipped up his subordinates to attack Carlson their leader publicly. Numerous on-air personalities either took to their shows or did interviews with other media outlets denying Ailes would ever push himself sexually on a female worker. Many also questioned Carlson's motives and credibility.
However, one noted figure at Fox was notably silent. Eventually, it became extremely awkward that Megyn Kelly, arguably the network's biggest star, had remained mum about the accusations against the man who made her into a household name. And then we found out why. According to Sherman's report, Kelly had been the recipient of unwanted sexual advances at the hands of Ailes more than a decade ago, and let the law firm's investigators now about the incidents.
And that was all she wrote. Apparently, Murdoch was willing to give Ailes until August 1st to resign or be fired with cause. Once Sherman's article was published, though, there was no sense waiting.
As for the Ailes loyalists at Fox News, many may get to stepping without their Dear Leader around anymore. Apparently, some of the higher profile talent has it written into their contracts that they can walk if Ailes is fired. This might be why Fox News is obfuscating on Ailes' departure…they need it to be a resignation. It may also explain why they released a statement saying Ailes never harassed Megyn Kelly.
"Roger Ailes has never sexually harassed Megyn Kelly. In fact, he has spent much of the last decade promoting and helping her to achieve the stardom she earned, for which she has repeatedly and publicly thanked him."
These are likely part of the demands being made by the outgoing chief before he agrees to resign. But, make no mistake about it, Ailes is gone. It is all just a matter of the logistics at this point.