Seriously, What The Hell? CNN Gives ANOTHER Trump Supporter A Full-Time Paid Gig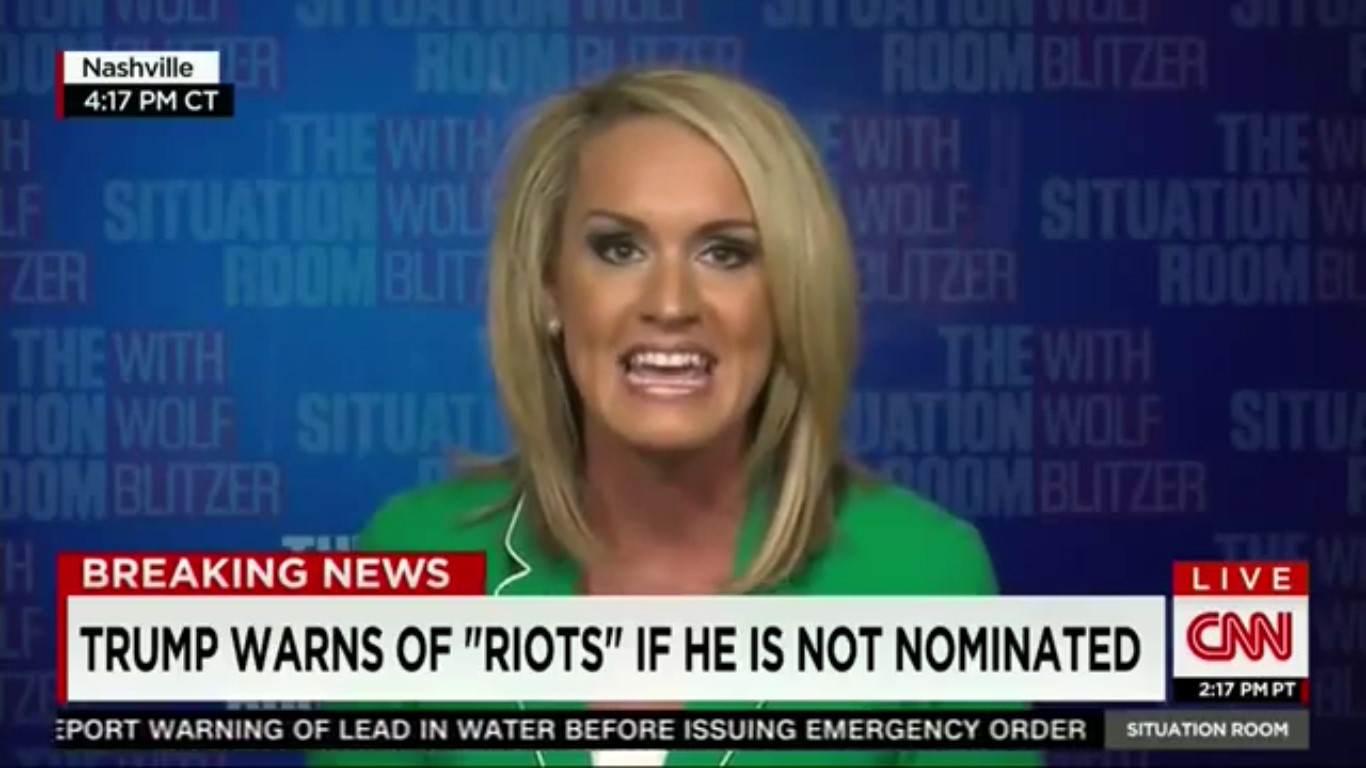 One has to wonder why CNN hates us all so much.
In the leadup to November's general election, the network has apparently seen a need to staff up it on-air commentary team. In doing so, they've decided that Donald Trump isn't getting enough direct representation on its airwaves. Therefore, besides constantly bringing on Trump surrogates and spokespeople for interview segments, they've gone out and hired full-time Trump defenders as political commentators.
Last month, CNN already had two contributors on staff — Jeffrey Lord and Kayleigh McEnany —  whose sole job was to defend any and everything Mr. Trump said and did. Towards the end of the month, the network hired former Trump campaign manager Corey Lewandowski to be a commentator. The channel faced a firestorm of criticism for the hire, due in part to Lewandowski's treatment of the press as Trump's right-hand man, but also because Corey signed a non-disclosure agreement with the real estate mogul. Therefore, any scoops or inside information CNN was hoping to get went by the wayside, making Lewandowski just another Trump fluffer.
Despite the widespread criticism the network took for bringing on another Trumpkin with the Lewandowski hire, they decided to say 'Fuck it!' and do it again on Tuesday. It was announced that right-wing pundit and vocal Trump supporter Scottie Nell Hughes had been brought on as a contributor.
Both @scottienhughes
& @rebeccagberg are officially w CNN as of today as contributors

— Hadas Gold (@Hadas_Gold) July 5, 2016
Hughes has been a frequent guest on CNN programming the past few months, so much so that Saturday Night Live devoted a skit mocking her over her consistent and nonsensical defense of the presumptive GOP nominee, regardless of what he says or does. Earlier this week, she had another SNL-worthy appearance where she tried desperately to deflect and distract regarding the Trump team's Star of David tweet.
The thing is, Hughes is certifiable, a straight-up loon who has peddled crazy long enough for her to cash it in with this latest gig. She rode the Trump Train long enough and can now call herself a CNN Political Commentator. Seriously, what the hell is going on over there?
Look, I've already given up on considering cable news 'journalism,' but these moves don't even make for entertaining or compelling television. Tossing Trumpkins into every panel conversation just leads to shouting, sighing, face-palming and chaos. Nothing is ever maturely discussed. Viewers aren't informed about anything. It's just a shitshow that leaves us dumber for having witnessed it.