New Jersey Residents Really, Really, REALLY Want Chris Christie To Just Go Away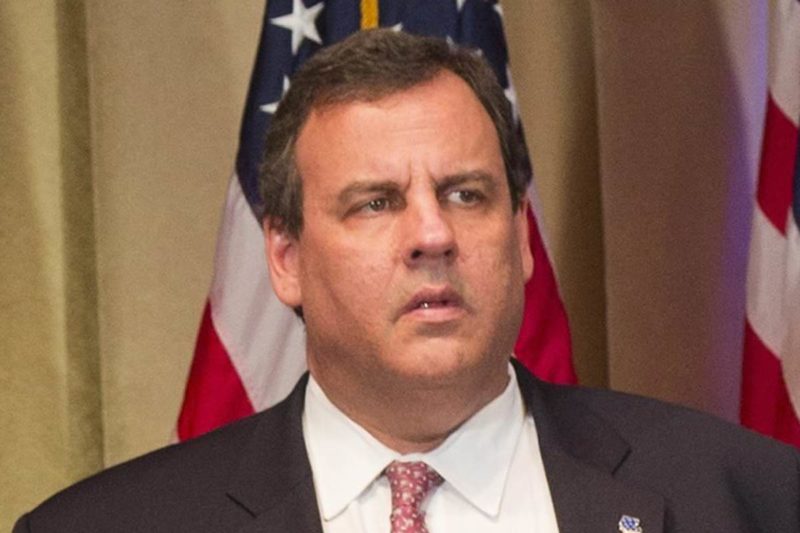 New Jersey Governor and hostage victim Chris Christie is apparently on the short-list of potential Donald Trump Veep candidates. If The Donald is thinking Christie can potentially deliver him reliably blue New Jersey, a recent poll should quickly dissuade him of the delusion.
On Monday, Monmouth University released a poll showing New Jersey residents feelings toward the two-term guv, and the results were not pretty. While his approval rating has been tanking for some time now, starting with Bridgegate and continuing with his Quixotic presidential campaign, this most recent survey shows he's hit rock bottom. Not only are his job approval numbers the lowest of his tenure, they are the lowest in the poll's history!
Yup. Only 27% of adults and 26% of registered voters approve of the job Christie is doing leading the state. 65% of registered voters give the Trump surrogate a thumbs down. On the flip side, both of the state's Democratic Senators, Cory Booker and Robert Menendez, are above water with voters, with Booker posting a 53% – 21% split with voters and Menendez, who is under INDICTMENT, registering 41% – 31%. Yes, a lawmaker facing charges is viewed more favorably than Christie.
It appears that voters really can't stand Christie's blatant opportunism, specifically when it comes to his sucking up to Trump and being one of the first big-name GOPers to board the Trump Train. 79% of respondents feel that he's more concerned about his future in Washington than with leading the state. 68% believe that the only reason he endorsed the former reality TV star is because he's hoping to get an appointment in his administration. Only 15% think that he wasn't looking for any quid pro quo.
Finally, only 21% feel that the state has improved under Christie's watch, with 41% saying things have gotten worse and 34% feeling things have stayed about the same.
Let's face it, New Jerseyans just want Christie to go far the fuck away, and never return.