Crash And Burn: 67% Of Americans Have Negative View Of GOP, 69% Dislike Donald Trump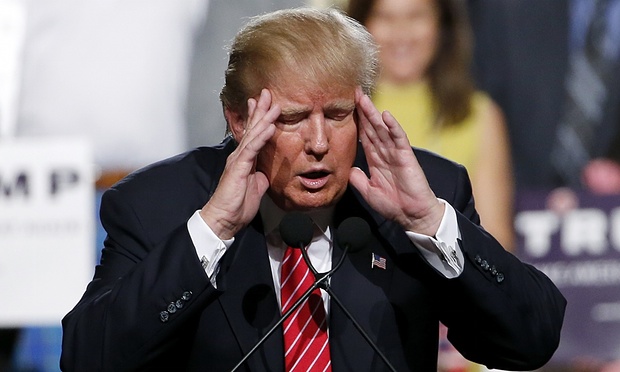 The American public's deep hatred for Republican Presidential frontrunner Donald Trump is negatively impacting the GOP's image with voters.
Per a poll released by the Associated Press on Thursday, 67% of Americans now view the Republican Party in an unfavorable light. While the GOP has generally been seen negatively by the American people, this is an increase of nine points since October 2014, right before Republicans regained control of the Senate.
At the same time, AP noted that 69% of people in this country now hold an unfavorable view of Trump. This is consistent with recent favorability polls of the celebrity billionaire, which have shown his negatives in the 60s. While the AP didn't immediately release the entire poll, one can only assume that like other surveys, The Donald is suffering extremely high unfavorables among women, minorities and young voters.
BREAKING: AP-GfK Poll finds seven in 10 people have an unfavorable view of Donald Trump: https://t.co/Tb7NHOsqXU

— The Associated Press (@AP) April 7, 2016
One disturbing thing for the GOP that the survey found was that self-described Republicans and conservatives are disliking the party more and more. 34% of Republicans have a negative view of the GOP, up 12 points, while 47% of conservatives now dislike the party, up 13 points. Much of this is due to Trump, as 43% of GOPers and 59%(!!!) of conservatives despise the former reality TV star.
As for Democrats, the poll showed that the American public is essentially OK with the party, as 48% hold a positive view of the Democratic Party and 50% dislike it. That is pretty much unchanged from October 2014.