'Inside Out' Has Huge Opening Weekend But Can't Unseat 'Jurassic World' From Top Spot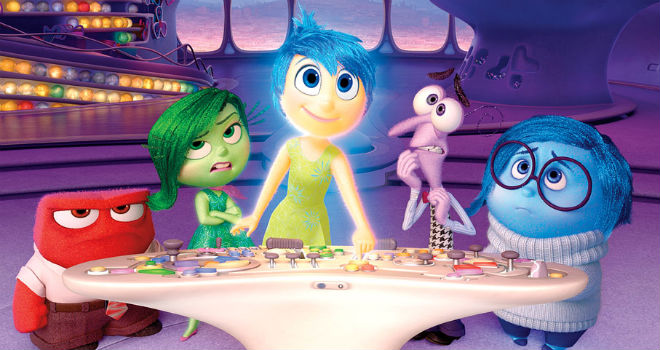 Critically acclaimed Pixar film Inside Out stormed out of the gate with a blistering opening weekend take of $91.1 million, completely outperforming industry expectations. However, even with the unbelievable box office gross in its first three days out, it was still unable to unseat the reigning king. In its second weekend, Jurassic World dropped only 51% from its record-shattering opening to take in $102 million, falling just short of 2012's The Avengers for largest domestic gross in a second weekend.
Even though Inside Out wasn't able to open in first place, it still set some records of its own. It is the best opening of an original Pixar flick and second only to Toy Story 3. It is also the largest debut of any film based purely on original material and not sourced from a book, film or other property. That record was previously held by all-time box office champ Avatar.
Meanwhile, Jurassic World is not only killing it at the box office in the States, but it is tearing it up overseas. It took in over $160 million form global markets this weekend and has pulled in $583.1 million worldwide since its debut. In just two weeks, it has nearly taken in $1 billion globally. There looks to be no end to this juggernaut.
Elsewhere, Spy and San Andreas held on to the 3rd and 4th place spots, respectively. Spy has now grossed $74.4 million domestically while the Duane Johnson disaster pic has grossed nearly $400 million worldwide and roughly $120 million in North America. Indie coming-of-age comedy Dope opened up at #5 with $6 million in more than 2,000 theaters. The film may have been opened wide a little too soon. Insidious: Chapter 3, Pitch Perfect 2, Mad Max: Fury Road, Avengers: Age of Ultron and Tomorrowland rounded out the top 10.