MSNBC's John Heilemann: 'The Country Has Decided to Fire Donald Trump' Like Jimmy Carter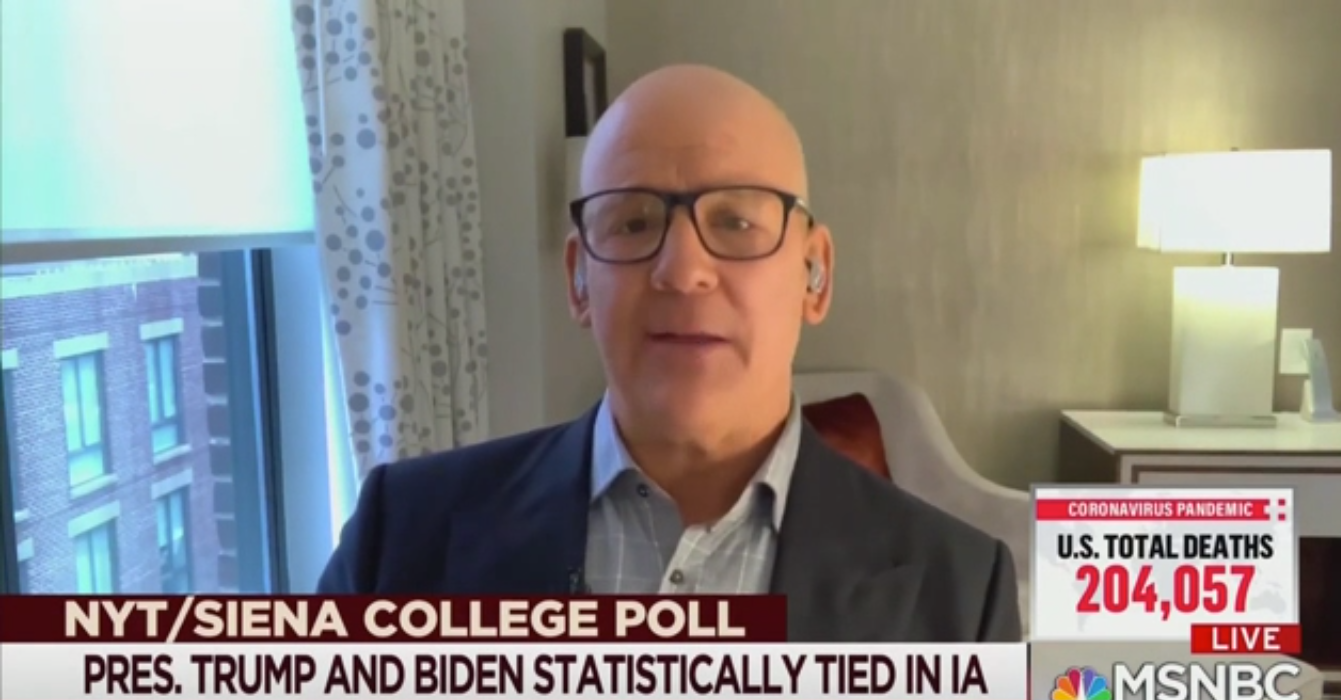 MSNBC political analyst John Heilemann argued on Friday that the 2020 election could have the same dynamic as the 1980 defeat of Jimmy Carter. Speaking to MSNBC's Morning Joe, Heilemann suggested the presidential debates could be an important tipping point in former Vice President Joe Biden's favor.
"People forget how close the race between Carter and Reagan was for all of 1980. Deep into the summer, into the early fall, it was a toss up. It was a deadlock," Heilemann said.
"And the country, high inflation, high employment, the Iran hostage crisis, the wrong track numbers off the charts. Carter's approval rating was like 33%. The country decided to fire Carter but had not yet settled on the notion they were comfortable with Reagan because Carter spent the whole year portraying him as a warmonger and a nut and a cowboy and an extremism."
"So all the pressure was on both sides but it was really on Reagan to reassure the country he was an acceptable alternative," he explained.
"But Reagan goes out and gives a calm, steady, reassuring, funny, congenial performance and what happens in those last seven days? The whole race tips and Reagan wins an overwhelming 400 plus electoral vote landslide. I'm not predicting that will happen in this race for Biden, the country's too polarized, you'll never see anybody again win over 400 electoral votes, but I think the dynamic could be the same where the country has decided to fire Donald Trump, but Biden has not yet closed the sale. And if he performs well on Tuesday, he will take a big step. Not a guarantee but a big step potentially to putting himself in the White House in 2021."
Watch the video above, via MSNBC.