Rudy Giuliani Claims He 'Got Rid of Homelessness' in New York But It Came Back Under Mike Bloomberg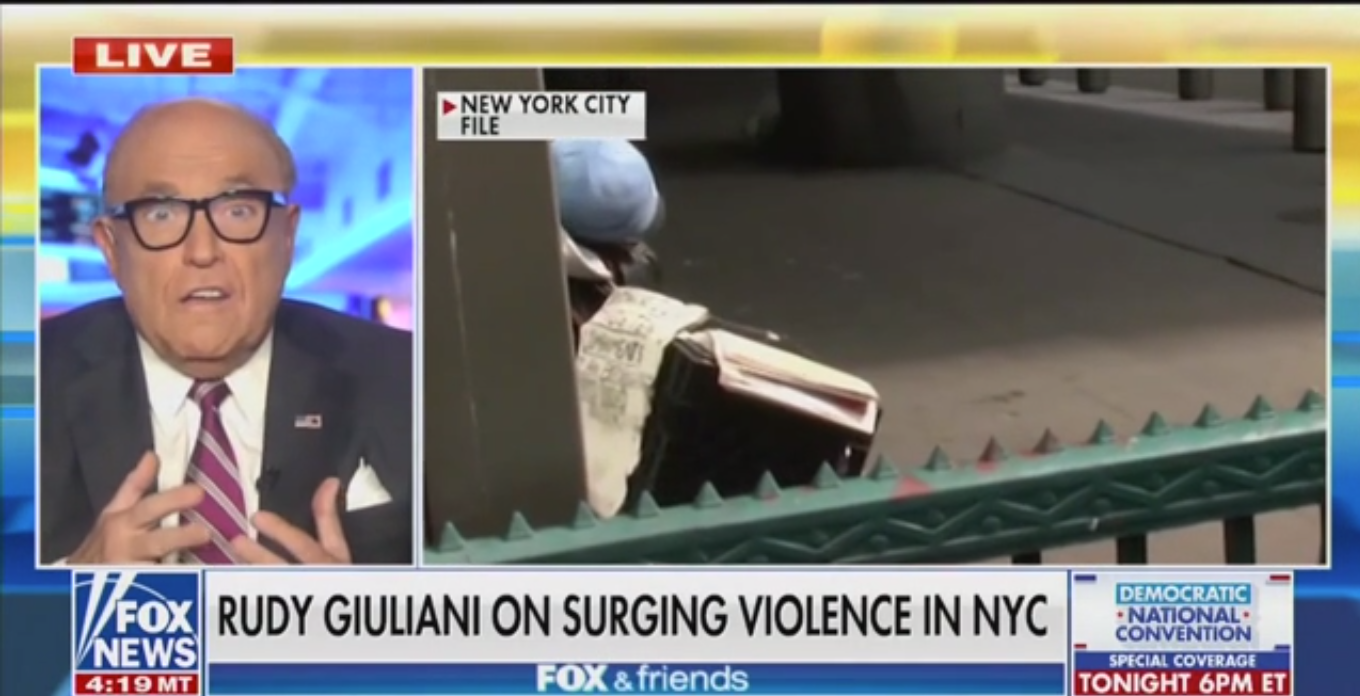 Former New York Mayor Rudy Giuliani made the extraordinary claim on Thursday that he got rid of homelessness in the city while he was in office. This demonstrably false statement came during an appearance on Fox & Friends where Giuliani again bashed current Mayor Bill de Blasio.
Giuliani has frequently touted his approach to the homeless, which was widely criticized and condemned at the time and since. Fox News host Brian Kilmeade helped to prompt the discussion by citing what he claimed were mentally ill people on the streets.
"I have never seen more mentally ill people," Kilmeade said. "I walk to the train every day. If I walk 10 blocks, these people need help. A lot of them aren't criminals. They look like they need to be institutionalized and need care. Someone let them out."
Giuliani outlined his solution to homelessness – a policy that raised many questions and objections in the city.
"Go up and you talk to them and you find out what the problem is," he said. "If you can't help, you bring a social worker there. We did that consistently for three years. And we got rid of homelessness. It came back somewhat under Mike [Bloomberg] but not bad. And probably his worst failing up until now, de Blasio, has been homelessness"
Watch the video above, via Fox News.