Senator Marsha Blackburn: 'A President Harris Would Be Very Bad for This Country'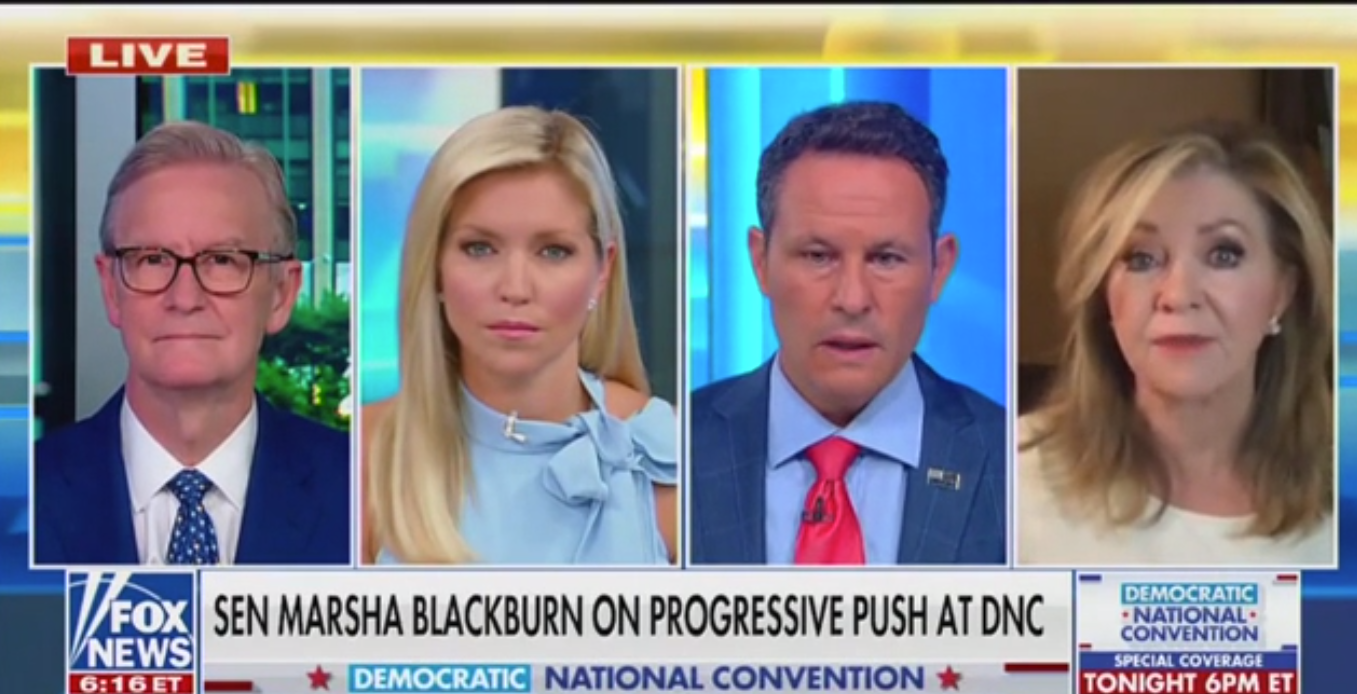 Republican Senator Marsha Blackburn raged against Senator Kamala Harris on Tuesday as she claimed former Vice President Joe Biden was being controlled by the left of the Democratic Party. Blackburn told Fox & Friends she agreed that Biden was a 'puppet.'
"Well, we can see where they're going," Blackburn told the Fox News hosts. "Look at Kamala Harris as the running mate. And a President Harris would be very bad for this country when it comes to policies."
"And bear in mind Joe Biden is not in charge. He is not in charge. Bernie and his team are the ones. They won the agenda debate. Bernie said it last night. This is our movement. This is our agenda."
Blackburn then spent some time talking about about the Obama administration's response to H1N1 before moving on to attack New York Governor Andrew Cuomo on Coronavirus. The Republican covered a range of topics, including monuments, before returning to an apparent attack on Biden and Harris.
"But, they think they can rewrite history," Blackburn said. "They think they can deface the monuments in this country. They think they can pull us away from our founding. They think they can pull us away from the principles of liberty and justice and equality and the more the American people hear the more they're going to say I'm with Donald Trump."
"The Democrats are focusing on symbolism, they're focusing on personality. We are focused on policies and better tomorrows for everybody," she said.
Watch the video above, via Fox News.