Twitter Partially Suspends Donald Trump Jr. for Spreading Coronavirus Misinformation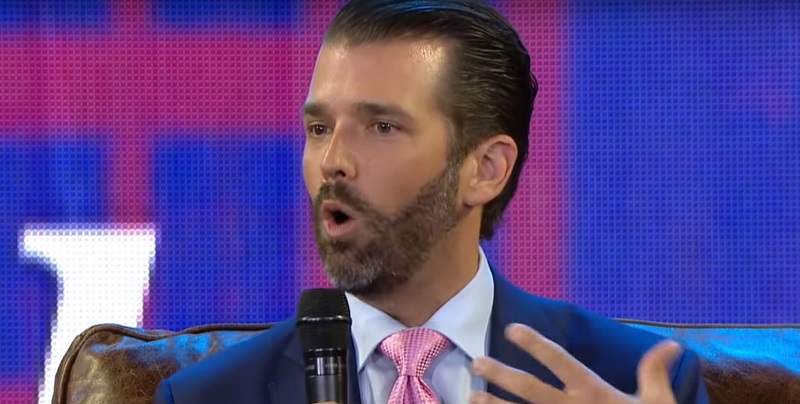 Twitter has temporarily limited Donald Trump Jr.'s account after he shared a video containing misinformation about Covid-19. The video showed doctors talking about hydroxychloroquine as a cure for the disease and went viral on Monday.
Twitter denied the account had actually been suspended, however. It is requiring the tweet in question to be deleted and has limited the functions of the account for a period of 12 hours. The news did not please some of President Donald Trump's supporters, however.
Twitter disputed that it has "suspended" @DonaldJTrumpJr's account. Twitter says it just required his tweet with hydroxychloroquine misinformation to be deleted and would limit some account functionality for 12 hours. pic.twitter.com/QAcIHdxYat

— Davey Alba (@daveyalba) July 28, 2020
The social media company's official position is that this is a 'temporary lockout until the Tweet is deleted—not a suspension'.
BREAKING: @Twitter & @jack have suspended @DonaldJTrumpJr for posting a viral video of medical doctors talking about Hydroxychloroquine.

Big Tech is the biggest threat to free expression in America today & they're continuing to engage in open election interference – full stop. pic.twitter.com/7dJbauq43O

— Andrew Surabian (@Surabees) July 28, 2020
"Tweets with the video are in violation of our COVID-19 misinformation policy. We are taking action in line with our policy," a Twitter spokesperson said.
Andrew Surabian, spokesman for Trump Jr., said "It is beyond the pale for Twitter to silence someone for sharing the views of medical professionals who happen to dissent with their anti-Hydroxychloroquine narrative."
Trump Jr.'s girlfriend, Kimberly Guilfoyle, recently tested positive for Coronavirus.