'Fox & Friends' Wonders If Kanye West Will Take Black Votes from Joe Biden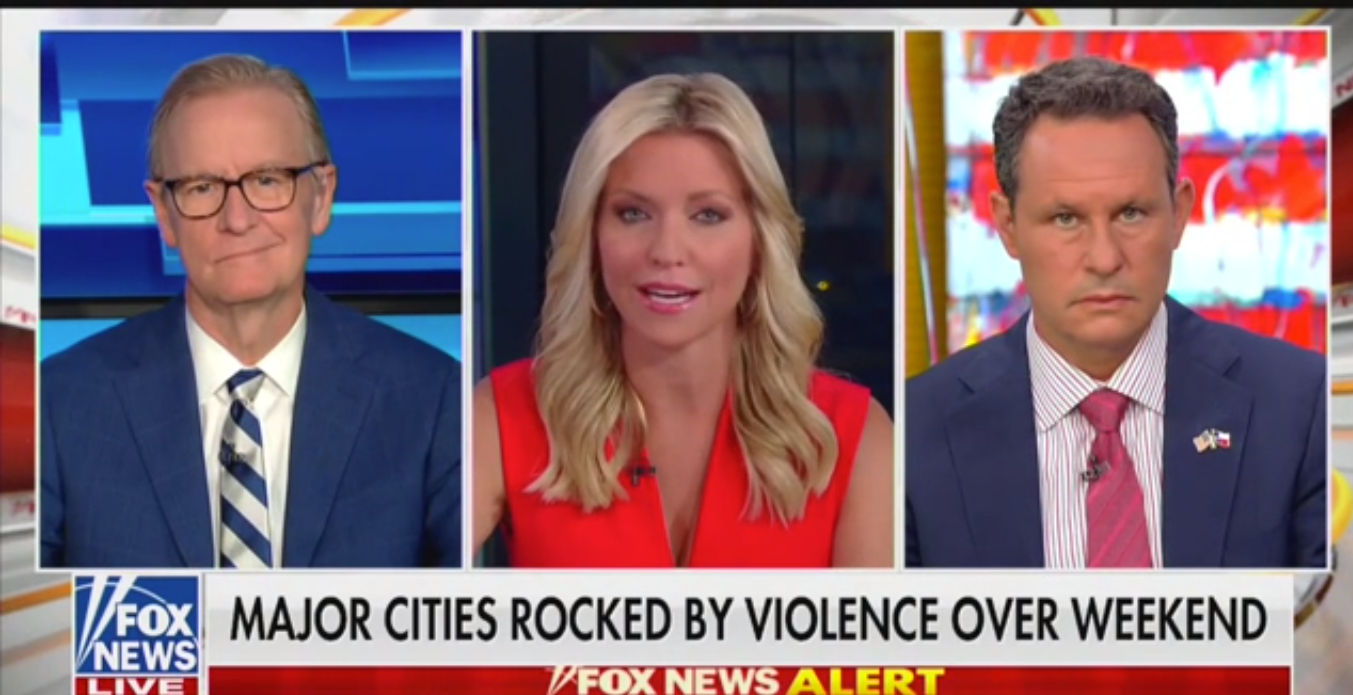 The hosts of Fox & Friends greeted the news of Kanye West's apparent presidential bid by wondering if he could prove a threat to former Vice President Joe Biden. Though many have dismissed West's announcement as a publicity stunt, the Fox News' flagship morning show saw a Biden angle.
"Kanye West says he's running for president, 2020. He's not going to be able to get on the ballot in some of these states have already decided," co-host Ainsley Earhardt said.
"Some big states, like Florida and Texas. Where's the direction of this election going? Joe Biden yesterday was tweeting and we're wondering is Kanye gonna take some of his votes from the African-American community or others?"
"Joe Biden tweeted this, he said we're gonna beat Donald Trump and when we do we won't just rebuild this nation we will transform it. Didn't go into an explanation of what exactly that looks like."
West's presidential ambitions been widely mocked. As Earhardt pointed out, he's already missed the filing deadline to appear on presidential ballots in several key states and he's very unlikely to actually file in the remaining states in time.
Watch the video above, via Fox News.