GOP Senator Tom Cotton Supports 'Class Action Lawsuit' Against China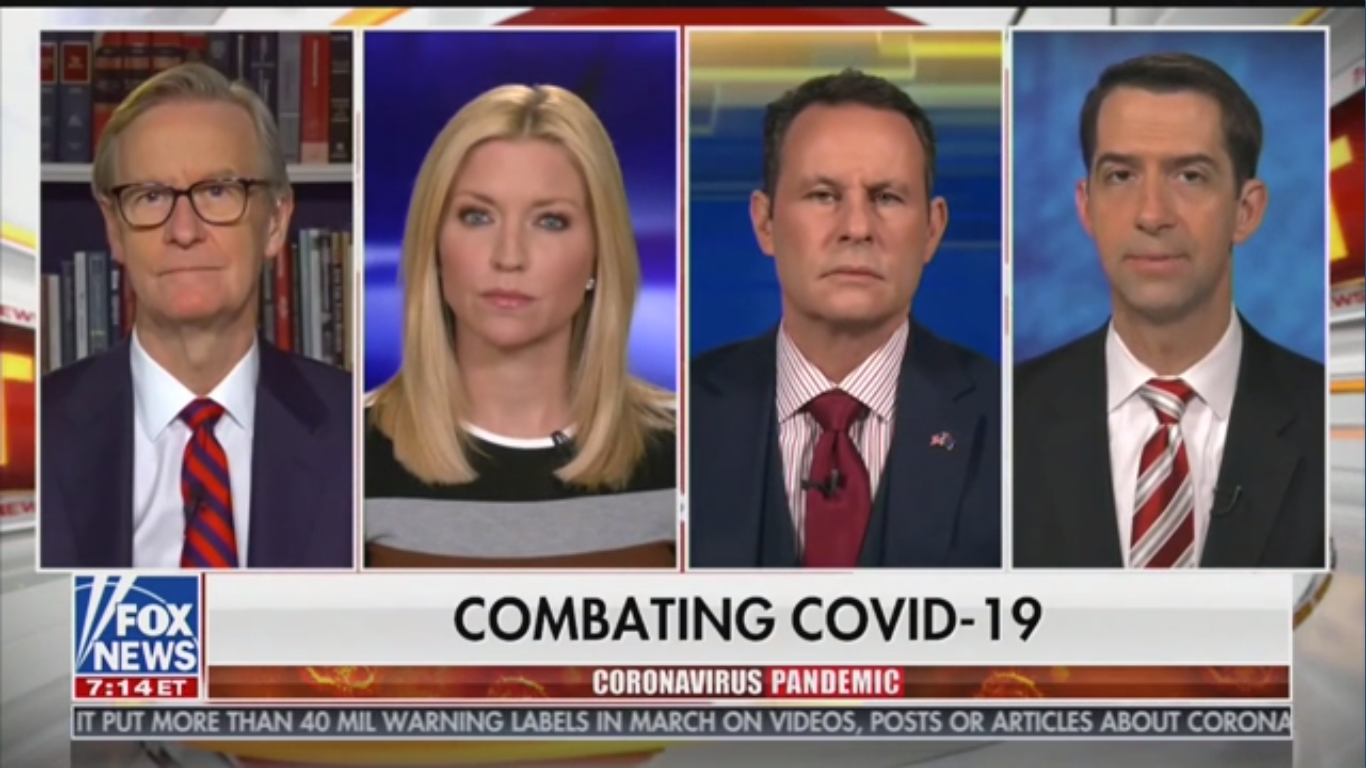 Republican Senator Tom Cotton has said he supports a class action lawsuit against China over the Covid-19 global pandemic. The Arkansas senator agreed with Fox News' Ainsley Earhardt that such a move was possible and likely the right thing to do.
"Senator, our anchor and friend Bret Baier, who lives in D.C. is talking to these lawmakers on both sides, left and right, and he said that they're discussing a possible payback for China and one pat could be suing China," Earhardt said on Fox & Friends on Friday.
"Class action lawsuit for their negligence in this. Is that possible?"
"Yeah, Ainsley, with legislation I've introduced with Dan Crenshaw it will be possible," Cotton said.
"It amends the Foreign Sovereign Immunities Act which allows foreign officials to be sued in our courts. This is exactly what Congress did for the victims of 9/11. We should do it for the victims of this pandemic. That's just one step we can take. There's a lot of other things we can do as well."
"For instance revoking Chinese visas for the kids of Chinese oligarchs who studying in advanced scientific computer science and other kinds of technological fields. They go back to the United States. Or simply bringing back more of our manufacturing capacity so we create jobs here. Jobs that are going to help ensure our safety and our health in the future."
It is extremely unlikely that an American court could rule that China must pay financial compensation to U.S. citizens. In any event, such a ruling would be practically impossible to enforce.
Watch the video above, via Fox News.