Fox's Ainsley Earhardt on Coronavirus: 'God Will Not Forsake Us'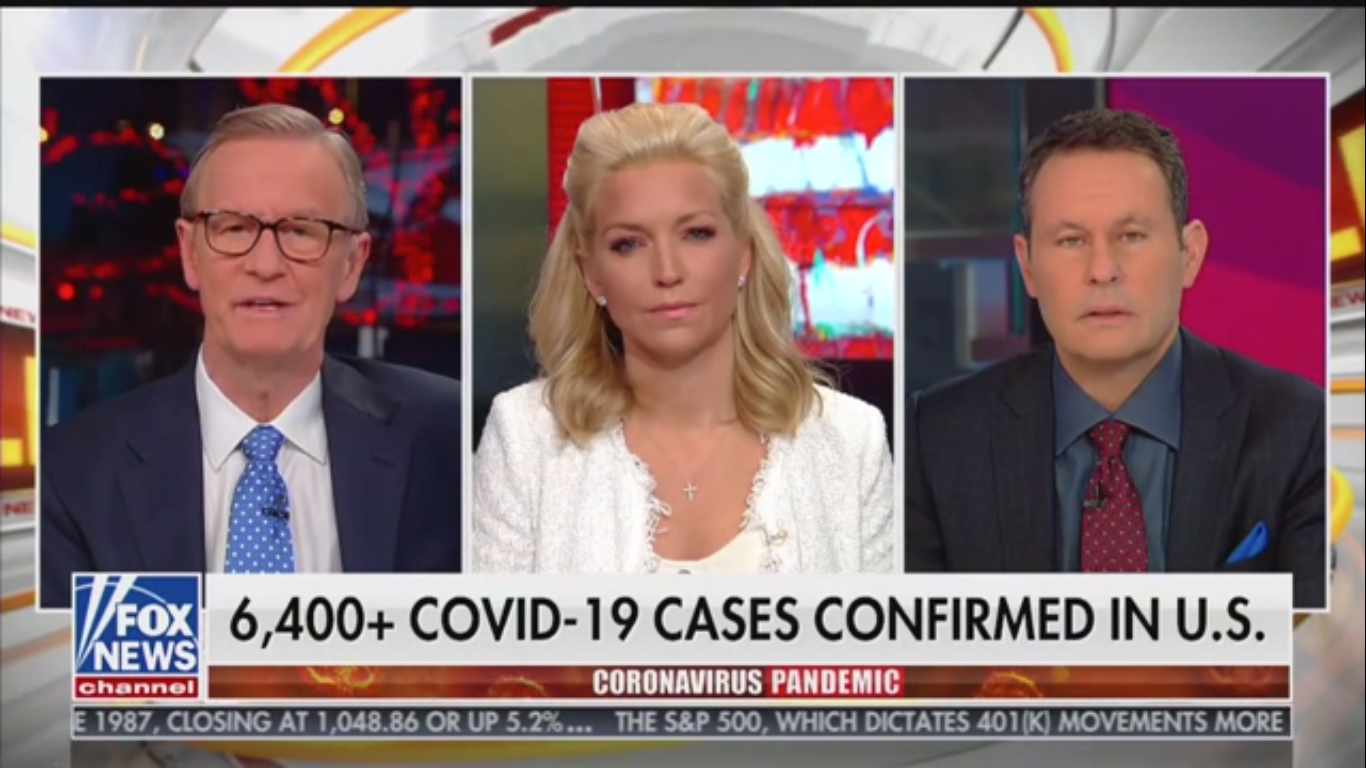 Fox News' Ainsley Earhardt struck a spiritual note on Wednesday amid the ongoing the Covid-19 global pandemic. While the network spent some time downplaying the virus only to later change course and call for more stringent measures to tackle it.
The Fox & Friends hosts mentioned that Cardinal Timothy Dolan would be a guest on the show from a remote location. Dolan, the most senior Roman Catholic leader in the U.S., occasionally appears on Fox News where he enjoys a warm reception.
"If you've got questions for Cardinal Dolan, you know so many people are looking to a higher power to help guide us through these self-isolating times when you have so many questions…" co-host Steve Doocy said. The cardinal is not a medical professional, however.
"God will not forsake, us gentlemen and America," Earhardt said. "I was listening to a sermon this morning from one of my favorite pastors Max Lucado who' on our show and has written a lot of books. He put on Instagram: Feed your faith, not your fears and your fears will starve."
Earhardt frequently wears her faith on her sleeve and Fox News embraces a pro-Christian message. However, the crisis continues to unfold and many Fox hosts initially tried to claim the virus was an attempt to hurt President Donald Trump, the network will have to do more than more appeals to faith if it wants to recover some credibility.
Watch the video above, via Fox News.