'Morning Joe' Predicts: 'Florida Is Going to Be a Political Bloodbath for Bernie Sanders'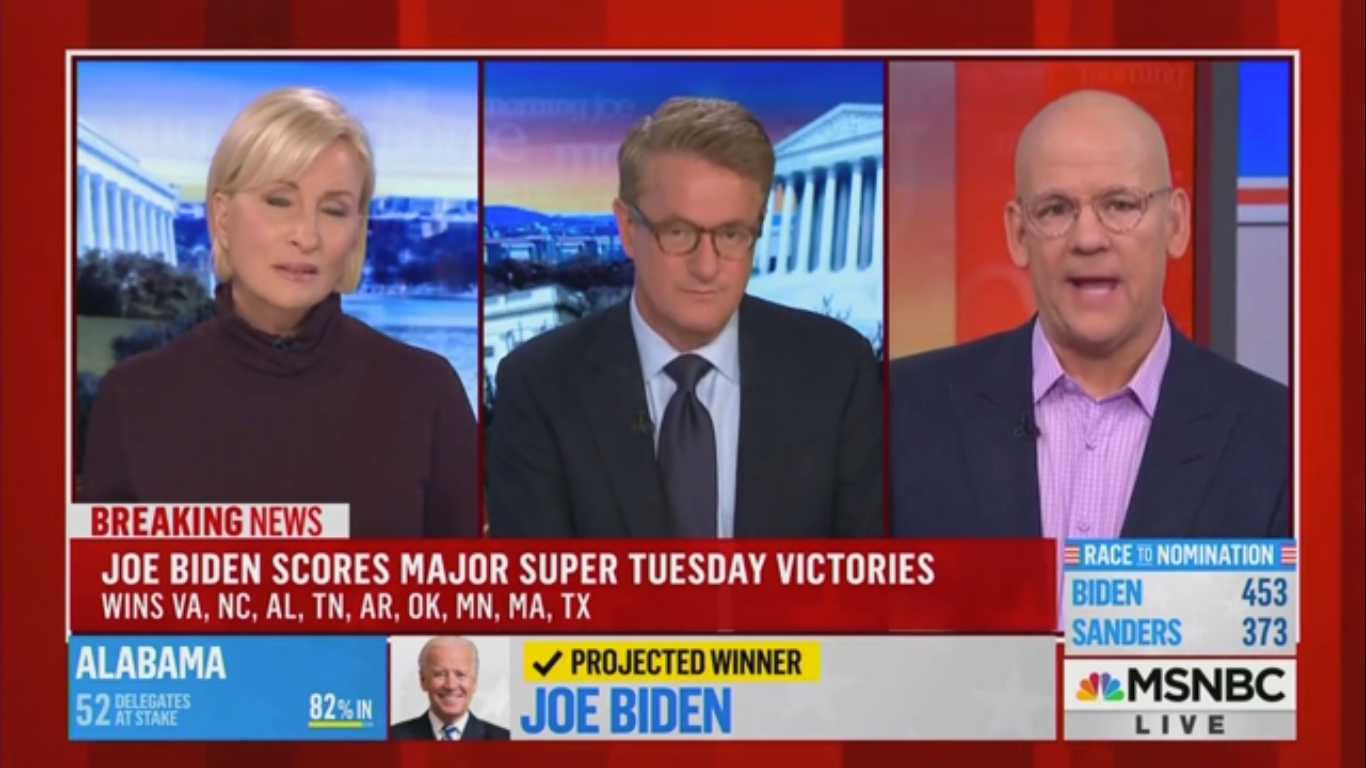 MSNBC's Morning Joe spent most of the morning discussing the results of Super Tuesday but co-host Joe Scarborough and MSNBC analyst John Heilemann also speculated about the upcoming primary in Florida. Floridians will vote on 17 March.
"As we sit here on the other side of Super Tuesday now, there' no doubt that Bernie Sanders is going to close the pledged delegate lead that Joe Biden has with his performance in California, how much? We probably won't know that for a few days, but we are now in this race basically where we were in 2016."
"Which is to say, Joe Biden with a — with a very solid pledged delegate lead, one that will that be difficult for Bernie Sanders to close without some very large victories down the road and those victories very hard to come by for Bernie Sanders because of the fact that, as you were suggesting a minute ago, there are some very big states, places like Georgia, places like Florida where Bernie Sanders is in terrible position relative to that electorate, especially with the comments that came up last week about Castro and other things."
"John Heilemann, add it up, you could talk about Castro, you can talk about AIPAC, calling AIPAC — suggesting that it was a racist organization" Scarborough said.
"Why don't you just go through every single demographic group in Florida and try to insult them one at a time?" he said. "Baby, he' done it. Florida is going to be a political bloodbath for Bernie Sanders."
"Bloodbath," Heilemann agreed.
Watch the video above, via MSNBC.