Newsmax Donated to Super PAC Supporting Senator Susan Collins' Re-Election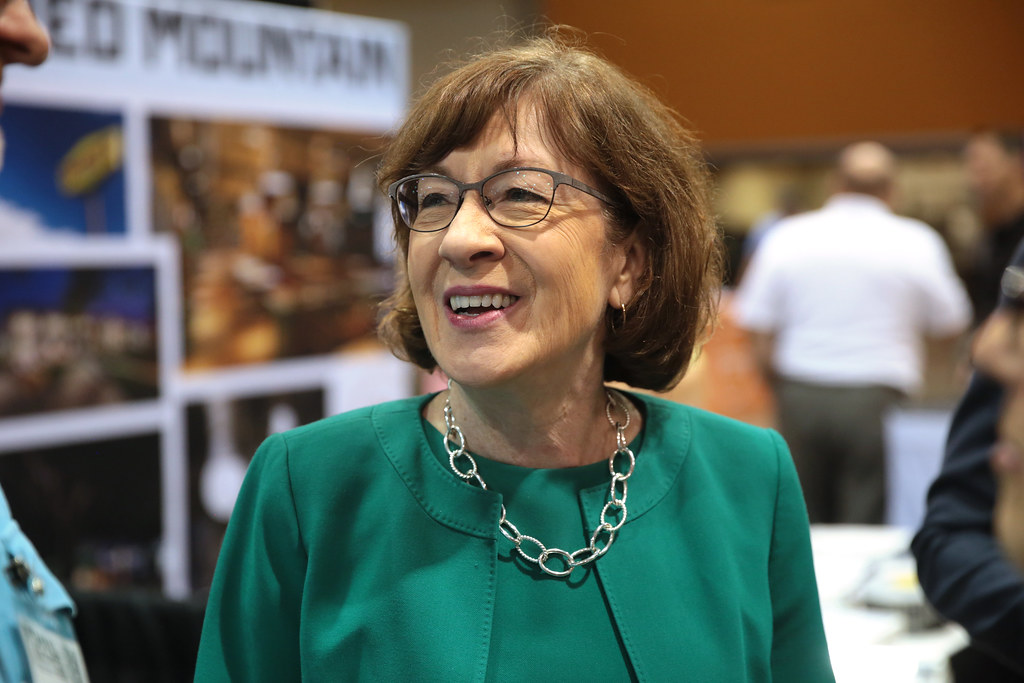 Conservative news outlet Newsmax donated to a super PAC supporting the re-election of Republican Senator Susan Collins. Collins has been essential in protecting President Donald Trump during the impeachment process and in putting Brett Kavanaugh on the Supreme Court.
Newsmax donated $50,000 to 1820 PAC in the summer of 2019 as money was pouring in to support the Democratic effort to beat Collins. This was only the fifth time Newsmax has made a contribution to a federal political committee. 1820 PAC is linked to the U.S. Chamber of Commerce. It was Newsmax's largest ever donation.
Just a week before making the donation, Newsmax senior editor David Patten wrote about the money being spent to oppose Collins.
"Progressive big-money donors are stepping up their crusade against centrist Sen. Susan Collins," he wrote last year.
"Advertising Analytics reports none of the $1.3 million spent on the Senate race so far has come from Republican sources."
Newsmax did not disclose its' contribution to 1820 PAC in articles about Collins' Senate race in Maine, even when they reported on an ad supporting her from the same super PAC.
Newsmax is a major player in conservative media and its' personnel are close to President Trump. Their decision to donate in aid of Collins is unusual, though she is considered one of the most vulnerable incumbent Republicans.